Stephen Wilson: Peace Wall Portraits
Ongoing 2022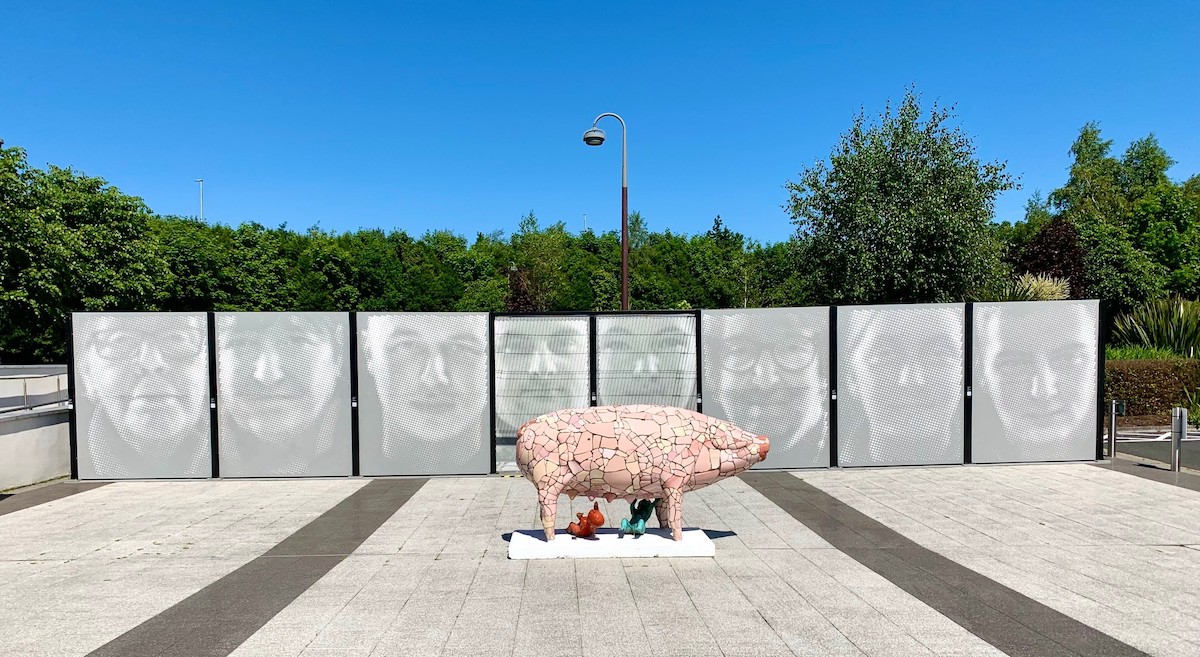 ――― In venue ―――
Portraits of Loyalist and Nationalist people of all ages and colours, from all parts of the community presented side by side with no way of the viewer determining who is who, where they come from or what they do. With the assistance of virtual reality, the stories behind the faces come to life when viewed through a tablet.
Stephen Wilson is a photographer based in Northern Ireland. Over the last 25 years his photographs have been featured in numerous national and international publications. Covering subjects as diverse as conflicts in former Soviet Eastern Europe to famine relief in southern Africa. Then Stephen returned home to work in post conflict Northern Ireland covering stories for a newspapers and press agencies and finally working freelance. Now as well as Lecturing photography, Stephen continues to work on long form documentary projects about representation of identity in the Loyalist Protestant community in Ireland as well as running photography workshops in interface areas as a means of communities exploring their identities.
A survey in 2017 by the Belfast Interface Project identified 116 instances of "Security architecture and the defensive use of space" in Northern Ireland, 97 of which were in Belfast. These spaces or interface barriers are known locally as Peace Walls.  They are mostly made of concrete or wire fencing, but may be a gate or road closure barrier or a defensive structure. Over the past 50 years they have become part of everyday life for many people. In March 2021 a group of people who live, work or grew up near the Peace Walls were photographed and videoed telling stories of their experiences. The stories are extremely personal and varied, often even seeming contradictory as are the peoples life experiences and memories of the same streets often at the same time. The faces that make up this wall come to life on your mobile phone as they share their stories through the videos or in the AR app. Every story is personal, every story is different and together the stories make another kind of wall.
Image: Stephen Wilson: Peace Wall Portraits,  2021, wood, steel fencing, virtual reality
Ongoing 2022
200 Newry Road
Banbridge
County Down
Telephone: +44 28 4062 3322
Opening hours / start times:
Monday- Saturday
10am – 5pm
Sundays
: (June-July-August only) 1 – 5pm
Admission / price: Free