Stephen Nolan: Y'ole Abbey at Dunbrody, fade' was oanes caulthe after a ship
Wednesday 25 November – Tuesday 15 December 2015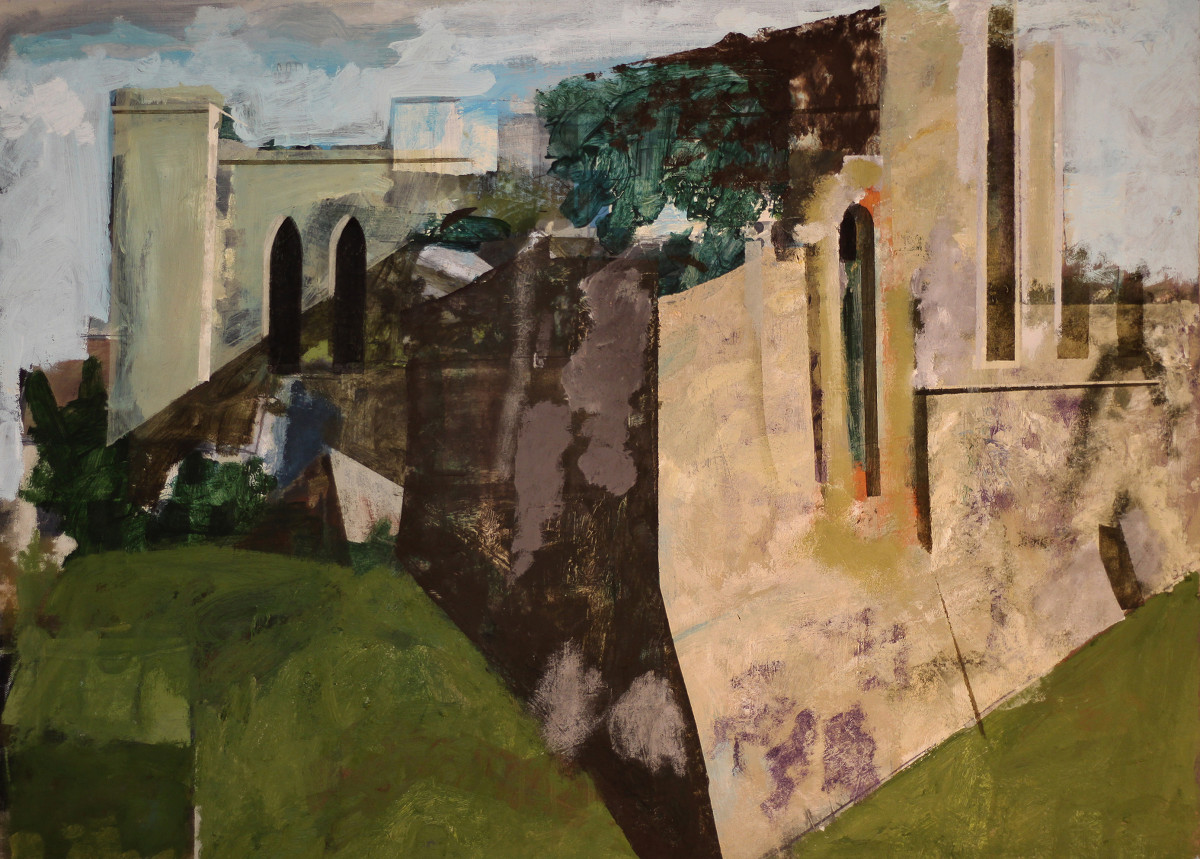 Stephen Nolan is an artist living in Wexford. He studied at the Gorey School of Art in Co. Wexford Art and graduated in 2008 with a BA in Art. He has exhibited widely nationally and internationally. He has had solo shows in the Séamus Ennis Cultural Centre in Naul, Co. Dublin, The Sweet Shop Gallery, Co. Wexford, Galerie Trémel, Gouarec, France and Conseil Général, Saint Brieuc, France and participated in group shows both in Ireland and abroad.
"The Dunbrody series is a collection of colourful paintings that depict scenes inspired in the most part by historical sources. The paintings that come together on the canvas depict not only the physical landscape as it exists today but also describes the architectural legacy of half remembered vague traces of a world existent in past times.
  I like to view these paintings as a form of historical document. Charging the canvas with historical details I try to create a multilayered, multicolored snapshot comprised of the many different times, places and relationships that make up the complex history of Co Wexford.
  I look to examine the landscape for these faint echoes of this history and by depicting this inheritance through the creation of pictorial space I try to clarify in my mind, ideas about life, the universe and everything else.
  I don't presume to tell people what these paintings mean, but in looking to portray something of the way things occur I hope to stir people's curiosity and to describe something that is both interesting and insightful."
Stephen Nolan, 2015
Wednesday 25 November – Tuesday 15 December 2015
Ashbourne Cultural Centre
Ashbourne, Co. Meath
Telephone: +353 46 9097414
Admission / price: Free