Stephen McKenna
Friday 20 October – Sunday 26 November 2017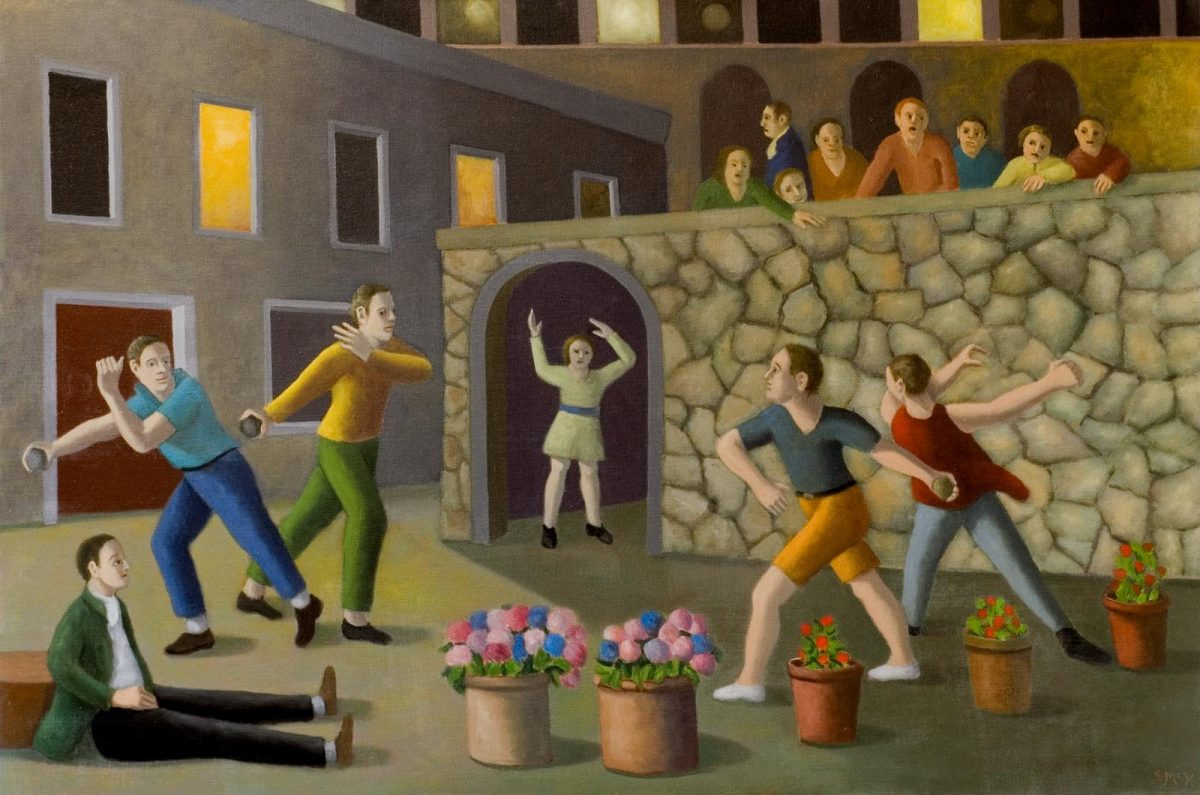 Kerlin Gallery is honored to present an exhibition by Stephen McKenna. Stephen McKenna was one of the first artists exhibited by Kerlin Gallery upon its founding in 1988 and he continued to exhibit with the gallery for almost thirty years until his death in May 2017. The exhibition is our way of celebrating his life and his legacy bringing together a broad selection of paintings produced within the last decade of his life, including landscape, still life, domestic interiors and street scenes. The exhibition will close with a celebratory event as part of Dublin Gallery Weekend on Sunday 26 November, 3–5pm.
Stephen McKenna was the subject of many solo exhibitions over the course of his career, including Dublin City Gallery The Hugh Lane (2015); MiMA, Middlesborough (2014); RHA, Dublin (2005); Douglas Hyde Gallery, Dublin (2012, 2003); the Hans und Sophie Teuber Arp Foundation, Bonn (2000); the Fruitmarket Gallery, Edinburgh (1994); the Irish Museum of Modern Art (1993); the Städtische Kunsthalle, Dusseldorf (1986); the ICA, London (1985); the Van Abbemuseum, Eindhoven (1984) and Museum of Modern Art, Oxford (1983). He participated in Documenta 7 in 1982; Classical Spirit, SFMoMA and Falls the Shadow at the Hayward Gallery, London (both 1986); Avant Garde of the '80s, LACMA (1987) and Dreams & Traditions, Smithsonian Institute, Washington DC (1997).
McKenna's work is represented in the collections of the Irish Museum of Modern Art, Dublin; the Tate Gallery, London; the Berlinische Galerie, Berlin; Städtische Sammlungen, Rheinhausen; Musées Royaux des Beaux-Arts de Belgique, Brussels; Fries Museum, Leeuwarden, Netherlands and in many other collections, both private and public, world-wide.
Image: Stephen McKenna: Pyrrhus, 2012, oil on canvas, 100 x 150 cm / 39.4 x 59.1 in
Friday 20 October – Sunday 26 November 2017
Anne's Lane
South Anne Street, Dublin 2
Telephone: +3531 670 9093
Opening hours / start times:
Monday 10:00 - 17:45
Tuesday 10:00 - 17:45
Wednesday 10:00 - 17:45
Thursday 10:00 - 17:45
Friday 10:00 - 17:45
Saturday 11:00 - 16:30
Admission / price: Free