State of Print
Friday 29 November 2019 – Sunday 26 January 2020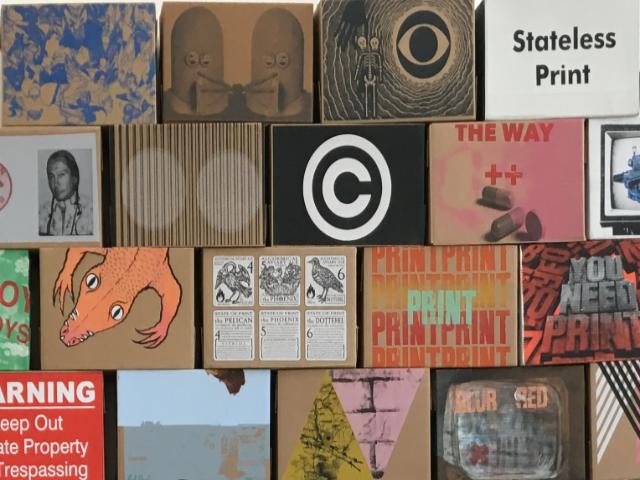 LCGA is delight to present State of Print, an " artists-led nation" with its own manifesto, passports and visas – is not so much an exhibition as a proposition.  State of Print reimagines what it means to create and be part of a collective power and this exhibition brings the structures and ideas inherent in printmaking itself to that discourse.
For the exhibition at LCGA, will explore the physicality of maps and borders.  This will have particular resonance post BREXIT as the status of the border between the Republic of Ireland and the UK is determined.  The exhibition finishes its European tour in Limerick City Gallery of Art (LCGA).
Participating artists: Paul Liam Harrison, Catherine Hehir, Scott Hudson, Des MacMahon, Noelle Noonan and Suzannah O'Reilly.
Image: Charles Harper: Living Units (Visit B), 1952, Arts Council collection at LCGA
Friday 29 November 2019 – Sunday 26 January 2020
Pery Square, Limerick
Telephone: +353 61 310633
Opening hours / start times:
Monday 10:00 - 17:30
Tuesday 10:00 - 17:30
Wednesday 10:00 - 17:30
Thursday 10:00 - 20:30
Friday 10:00 - 17:30
Saturday 10:00 - 17:00
Sunday 12:00 - 17:00
Admission / price: Free
The gallery is closed on Bank and Public Holidays.