Sonja Landweer: Desire
Friday 10 October – Friday 31 October 2014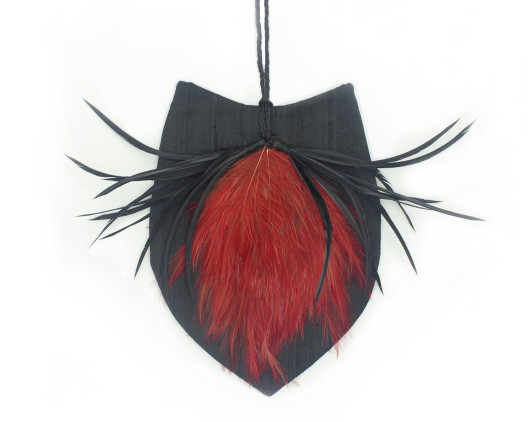 Opening Reception Thursday 9 October, 6 – 8pm
The Office of Public Works and Dublin Castle are enormously proud to mount this Retrospective Exhibition of Sonja Landweer's Jewellery and Body Ornaments at The Coach House Gallery, Dublin Castle. Landweer, the internationally celebrated Dutch artist, was born in Amsterdam in 1933. In 1952, she studied ceramics at the Amsterdam School of Industrial Design, the Rietveld Academie. In the early 1960s Landweer moved to Ireland where she has lived for over fifty years. She first came to teach at the Kilkenny Design Workshops where she was Artist-in Residence. The unique Irish landscape had magical resonances for her and became her home, offering endless inspiration.
Widely known as a ceramic artist, this comprehensive survey of her Jewellery explores her imaginative use of materials working with paper, stone, slate and bone in combination with other materials. She has represented Ireland in numerous exhibitions abroad with her autonomous forms of adornment, turning everyday materials into beautiful body sculptures.
The exhibition is curated by Bryan Murphy, Peppercanister Gallery, Dublin.
Exhibition will be formally opened by Professor Alex Milton
Programme Director, Irish Design 2015
Friday 10 October – Friday 31 October 2014
Dublin Castle
Dublin 2
Admission / price: Free