Solas Awards Exhibition
Tuesday 1 December 2015 – Sunday 10 January 2016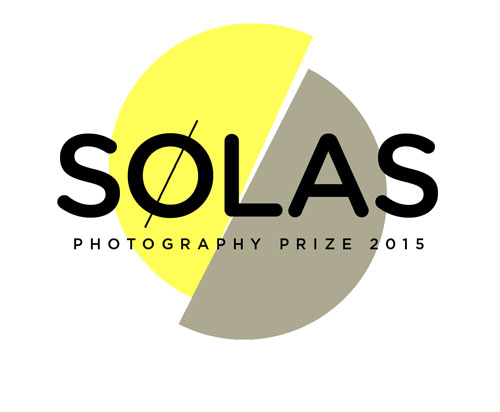 At 6.30pm on Tuesday 1st December the winners of the Solas prize 2015 will be unveiled in the Solas Awards Exhibition. The exhibition will feature the work of 9 artists selected as winners by the international jury.
This major new award for contemporary photography is a collaboration between Source Magazine and the Gallery of Photography Ireland. Source is a photography magazine based and published in the UK since 1992. The Gallery of Photography was established in 1978 and is the national centre for photography in Ireland. Both entities are publicly-funded, non-profit arts organisations.
The Solas Prize brings together two formerly separate photography awards: the Cord prize established in 2013 by EA Lindsay; and the Gallery of Photography Artist's Award established in 2002. The first Cord Prize was won by Eva Stenram for her work 'Drape'. In 2014 Takashi Arai won the award, then known as the Source-Cord Prize, with his project 'Exposed in a Hundred Suns'.
The Gallery of Photography Artist's Award was established in 2002. Previous winners include John Gerrard, Mark Curran, Noel Bowler, Suzanne Mooney, Eoin O Conaill, Stephen Ahern, and Patrick Hogan. The 2013 Award ran in collaboration with the Copper House Gallery and was won by Richard Gilligan.
The artists shortlisted for this year's Solas Prize are: Ignacio Acosta, Monica Alcazar-Duarte, Ciaran Og Arnold, Mervyn Arthur, Arnis Balcus, Nadja Bournonville, Enda Bowe, Eamonn Doyle, Camilo Echavarria, Ilse Frech, Emer Gillespie, Nick Hannes, Sandra Hoyn, Birte Kaufmann, Michel Le Belhomme, Shane Lynam, Andreas Mader, Dara McGrath, Yvette Monaghan, Trish Morrissey, Ailbhe Ni Bhriain, Meike Nixdorf, Lam Pok Yin Jeff & Chong Ng, Erin O'Keeke, Sebastian Palmer, Pablo Ernesto Piovano, Ulrike Schmitz, and Julie Anand & Damon Sauer
Tuesday 1 December 2015 – Sunday 10 January 2016
Meeting House Square
Temple Bar, Dublin 2
Telephone: +353 1 6714654
Opening hours / start times:
Tuesday - Saturday 11am - 5pm. Mondays by appointment for education, artists archiving and training. Closed Sundays
Admission / price: Free