Smiling, Sweating and Resisting
Saturday 27 October – Friday 21 December 2018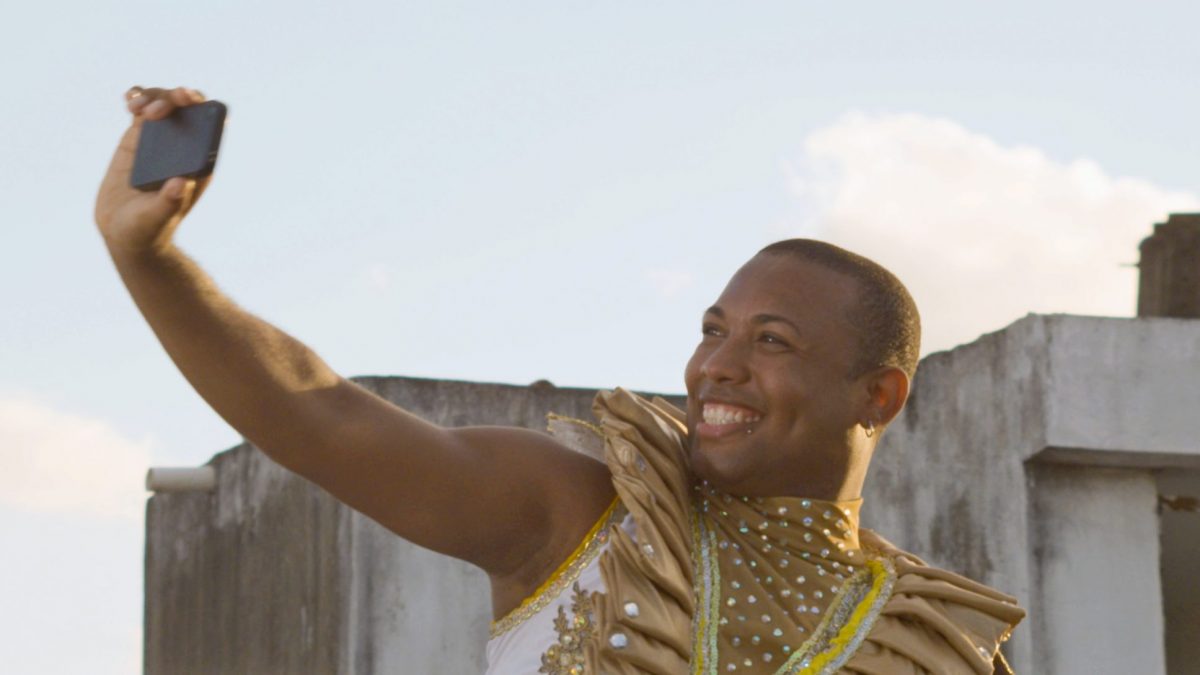 Bárbara Wagner & Benjamin de Burca, Mitch Conlon, Sonia Boyce, Susan Connolly
Smiling, Sweating and Resisting is a group exhibition of works that circulate around the idea of the carnival and its promiscuous, politically-charged performances. The exhibition departs from the Halloween celebrations in Derry, where suppressed divisions and counternarratives to the conflict of the last 50 years can be seen to emerge in distorted forms, carnivalesque inversions and the overlay of dissonant symbolic systems.
Works in the exhibition use carnival and the carnivalesque to think through the conditions of plantation life and sugar production in the Caribbean and their dependence on the transatlantic slave trade (Sonia Boyce); the nascent bashment, hip hop and dancehall scenes in Belfast in the early 2000s (Mitch Conlon); and the intersection of vernacular culture, gender and socio-economic issues in northern Brazil, as embodied in 'Frevo' dance traditions (Bárbara Wagner & Benjamin de Burca).
Inspired by these works and the visual vocabulary of the carnival, Susan Connolly's exhibition design uses 'process' colours at an outsize scale to consider the slippage between the precision of printing and the imperfections inherent in the handmade.
Mitch Conlon's performance sometimes you never know what's in someone's heart will take place on the opening night from 8–10pm.
Image: Bárbara Wagner and Benjamin de Burca: FAZ QUE VAI / SET TO GO, 2016, video still
Saturday 27 October – Friday 21 December 2018
5-7 Artillery Street
Derry~Londonderry
Telephone: +44 28 7137 3538
Opening hours / start times:
During exhibitions the gallery is open Tuesday to Saturday, 12–6pm.
Admission / price: Free