Slow Art Day
Saturday 2 April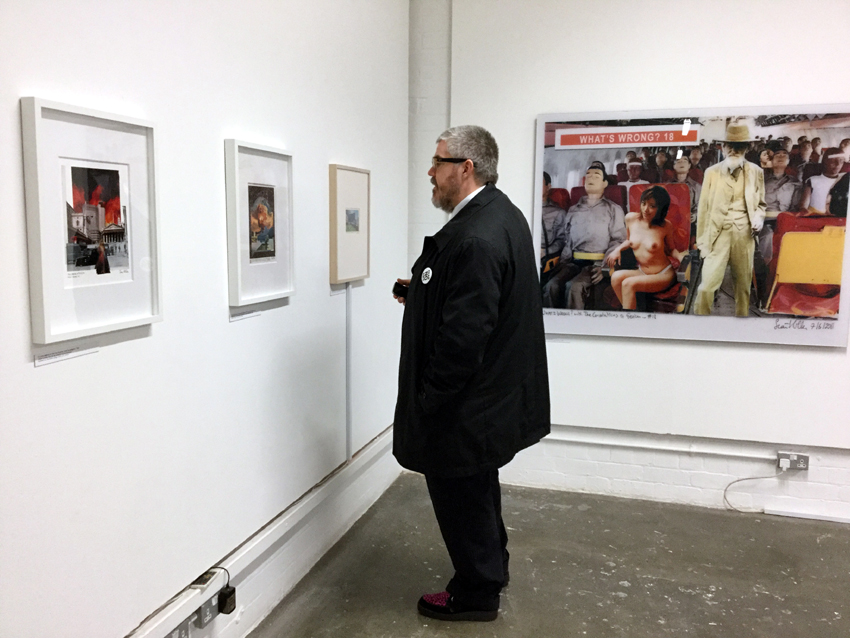 ――― In venue ―――
SLOW DOWN … THE MORE YOU LOOK THE MORE YOU SEE…
Life moves fast. Visitors to art galleries usually spend just 15 to 30 seconds looking at a piece of art – that's less time than we spend looking at a page on the internet! But what would you see if you stopped, too a deep breath, and spent five whole minutes looking at a painting or photograph or sculpture? What would you see? What hidden detail or unexpected colour could you discover? What idea or memory or connection with the artist could you spark?
Step away. Look from the doorway. Step back… What if you gave it ten minutes?
We could all slow down and really savour the experience of looking at art. This year the GTG will join more than 200 institutions around the world taking part in Slow Art Day. It's a global event with a simple mission: help more people discover for themselves the joy of looking at and loving art.
Join us in the peace and calm of the gallery on Saturday 2nd April. Look slowly at the artworks in OXYgen by Aoife Shanahan in the Project Space and We Are Here in Gallery One and Two, featuring film works by Ayo Akingbade, Duncan Campbell, Susan Hiller, John Akomfrah and Samson Kambalu.
Then have a seat in our Process Room to discuss your experience. We'll have free tea and coffee, additional seating and special 'Easter egg' information about the exhibitions that you might never notice if you weren't taking your time.
Join us then and experience art differently.
Find out more about the story of Slow Art Day here and here.
Saturday 2 April
84-94 Great Patrick Street
Belfast BT1 2LU
Telephone: +44 2890 330920
Opening hours / start times:
Tuesday 10.30 - 17:30
Wednesday 10.30 - 17:30
Thursday 10.30 - 17:30
Friday 10.30 - 17:30
Saturday 10.30 - 16:00
Admission / price: Free
Open till 9pm on the first Thursday of every month.