Siobhán McDonald: Traces of Air
February – April 2021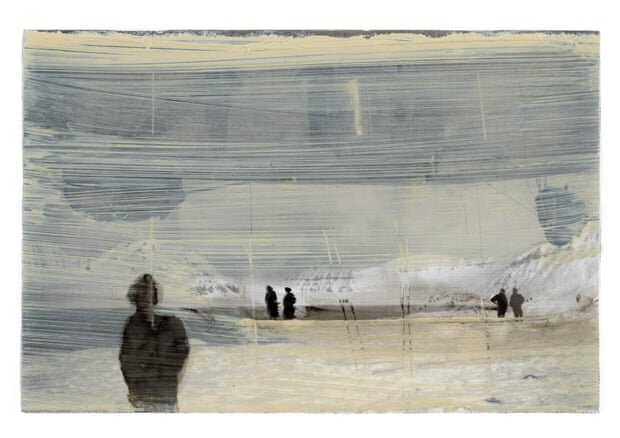 ――― Online only ―――
Siobhán McDonald's work draws attention to contemporary topics dealing with air, breath and atmospheric phenomena, weaving scientific knowledge into her art in a poetic and thoughtful manner. She works through the mediums of painting, drawing, film and sound to highlight how human action has an impact on the environment.
'McDonald commemorates the vast diversity of the environment we inhabit and explores our equally diverse responses to it. She does so deftly and with an aesthetic that is at once coherent, understated and quietly powerful.' Tom Jeffreys, Apollo Magazine
Viewable online here.
Image: Siobhán McDonald: The ice silenced them, oil on paper, 15 x 9cm
February – April 2021
Skibbereen, Co Cork
Telephone: +353 28 22090
Opening hours / start times:
Monday to Saturday, 10am to 4:45pm
Admission / price: Free