Silver Part 3
Saturday 21 November – Wednesday 16 December 2015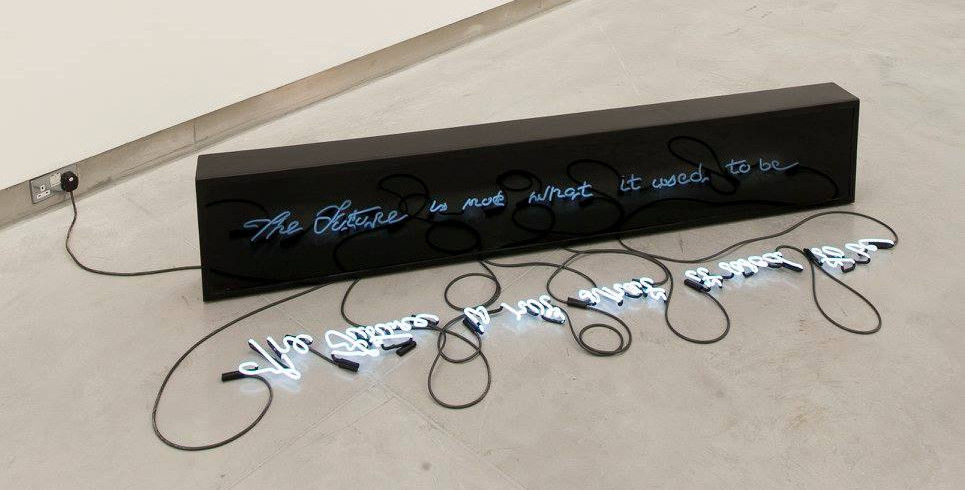 Silver Part 3 at Uillinn: West Cork Arts Centre is the third in a series of exhibitions taking place throughout 2015 to celebrate the twenty-fifth anniversary of the Backwater Artists Group.
Founded in 1990 by graduates of the Crawford College of Art and Design, Backwater Artists Group (BAG) is the largest purpose-built artist studio facility in the region. It houses an established artists' group, now in its twenty fifth year. Backwater is an artist-run organisation with an artist-led Board of Directors who are dedicated to improving the working conditions and support structures for visual artists. Located in Wandesford Quay in the heart of Cork City, BAG share their premises with Cork Printmakers and CIT Wandesford Quay Gallery.
Backwater caters for thirty-nine artists at present. The artists work in many different disciplines including sculpture, painting, photography, new media, installation, performance, print, ceramics and stained glass. For the exhibition at Uillinn, work by twelve of the Backwater artists has been selected for a group exhibition spanning both galleries. This includes a large scale photowork by Darn Thorn from the Arcadia in Grey series which focuses on the theme of tourism and neo-pastoralism; new painting by Donna McNamara and Lorraine Cooke; drawings by Megan Eustace and sculpture by Éilis Ní Fhaoláin that takes inspiration from myths and fairy tales to investigate, subvert and reconstruct objects to present ideas.
Fiona Kelly's recent work explores wasteland and abandoned spaces alluding to isolation and the interim. Here she presents a sculptural installation made for Hexagon, a collaborative project which explored the boundaries of printmaking. Helen O'Keeffe's tiny diptych, inspired by found imagery, is informed by the act of remembering and Angie Shanahan's painting montage explores the relationship between the physical reality that we see and the invisible conceptual reality harboured in the spirit of a particular place.
Ben Reilly's irreverent, humorous sculptures that appear at first glance to be weighty, metal structures that possibly refer to airships, searchlights, mines and other ordnance are in fact made from densely pigmented wax. Here, three pieces are shown alongside a new video work.
Jo Kelley is also interested in mythology, fairy tales and other forms of narration and one of her figurative paintings is included in this show. Lorraine Neeson's work The Future is not What it used to be uses neon, reflection, electrical phasing and sound. A fundamental theme of her work is the simultaneous representation of conflicting states of revelation and obliteration.
Róisín Lewis' current work investigates ways in which a long distance swimmer's experience of the sea can be communicated through drawing. In vast expanses of water, there are few landmarks by which to measure progress and time becomes hard to gauge, marked only by the rhythm of the body as it moves through water. In these drawings, this movement is related rhythmically to the experience of drawing.
The exhibition will be opened by Peter Murray, Director, Crawford Municipal Gallery, Cork on Saturday 21 November at 3.00pm and all are welcome.
Saturday 21 November – Wednesday 16 December 2015
Skibbereen, Co Cork
Telephone: +353 28 22090
Opening hours / start times:
Monday to Saturday, 10am to 4:30pm
Admission / price: Free