Showcase
Thursday 2 December 2010 – Sunday 30 January 2011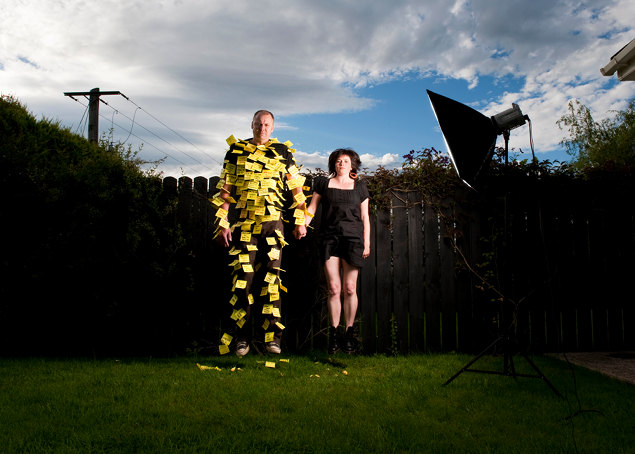 New work by eight artists shortlisted for The Gallery of Photography Artist's Award
SHOWCASE is a celebration of new photographic talent in Ireland. It features work by eight emerging photographic artists shortlisted for the Gallery of Photography Artist's Award, Ireland's leading award for contemporary photography.
The work by the eight photographic artists highlights how this most powerful medium can creatively explore contemporary issues:
Patrick Fitzpatrick reflects on nature and memory in darkly beautiful photographs from County Laois.
Patrick Hogan's work from rural Tipperary is concerned with ideas of isolation and the capacity to be alone and away from society.
Michele Horrigan documents the environmental impacts of the Aughinish Alumina factory in County Limerick.
Sabina MacMahon playfully reinvents the work of St Veronica, patron saint of photography.
Liam Murphy captures intriguing portraits on Dublin's Baggot Street Bridge.
Kirsty O'Keeffe's exuberant colour works stage expressive possibilities in contemporary Irish suburbia.
Francis O'Riordan explores light and dark in Kerry's Black Valley, the last area in Ireland to be connected to the national electrical grid.
Ivor Prickett reveals the rhythms of contemporary life in a contested area such as Abkhazia.
Selected by a panel of leading curators from all over Ireland, the winner of the Gallery of Photography Artist's Award will receive a solo exhibition opportunity in 2011 or later; €5,000 towards the exhibition/publication; access to the Gallery of Photography's Artist's Digital Studio and fully-serviced Darkrooms; Technical assistance with all aspects of exhibition production; Ongoing mentoring, curatorial feedback and publishing expertise; A full colour editorial feature in The Irish Arts Review, media partner for the Award.
Visitors to the exhibition are also invited to vote for their choice in the Showcase People's Award, a new award which offers ongoing curatorial mentoring and use of the Gallery's state-of-the-art digital facilities to the value of €1,000.
Winners of the awards will be announced on 15 January 2011.
Image: Kirsty O'Keeffe: courtesy Gallery of Photography
Thursday 2 December 2010 – Sunday 30 January 2011
Meeting House Square
Temple Bar, Dublin 2
Telephone: +353 1 6714654
Opening hours / start times:
Tuesday - Saturday 11am - 5pm. Mondays by appointment for education, artists archiving and training. Closed Sundays
Admission / price: Free