Short Answers to Long, Complicated Questions
Friday 5 November 2010 – Saturday 8 January 2011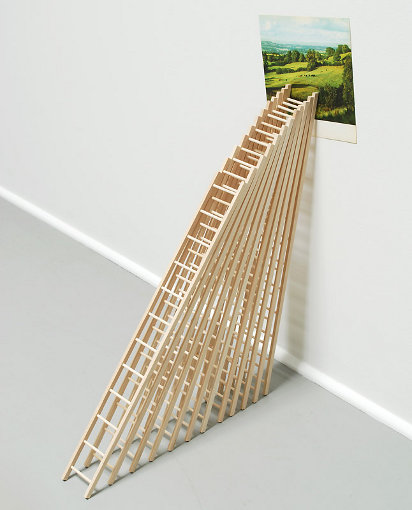 The LAB presents an exhibition featuring painting, drawing and sculpture by Irish artist Mark McGreevy and New York-based artists Matthew Northridge and John J. O'Connor. The show brings together the work of three artists whose interest in the appropriation of imagery binds them together. The works utilise the abundance of material and information we absorb in daily life, arranging and organising them in creations which present new, often fantastical, representations of the world from which they were sourced.
Image: Matthew Northridge
Friday 5 November 2010 – Saturday 8 January 2011
Foley Street, Dublin 1
Telephone: +353 1 222 7850
Opening hours / start times:
Monday to Friday 10:00am – 6:00pm. We are currently closed at the weekend. Bookings are not necessary.
Admission / price: Free
Note that the gallery will be closed 25th – 27th December and 1st January.