Shona Shirley MacDonald
Saturday 1 August – Saturday 29 August 2015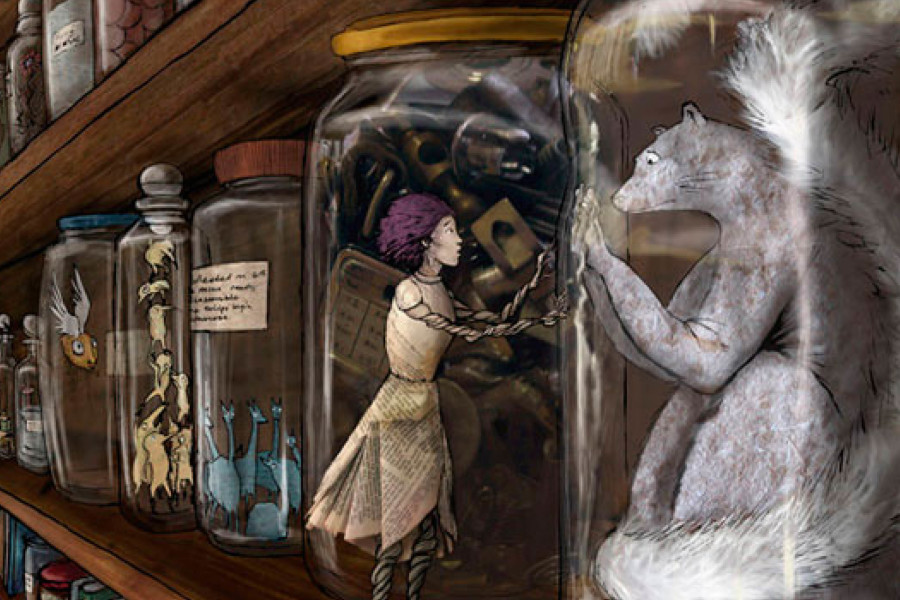 An artist originally from Aberdeen, Scotland, though currently based in Co. Waterford, Ireland. Shona is an illustrator whose past projects include illustration for comics, poetry, short stories, murals, textile design and concept art. She is a member of the Illustrators Guild of Ireland.
These pieces were created for a solo exhibition of illustrations,exhibited in the Roe Valley Arts and Cultural Centre in Limavady. They depict the story of Juniper, on her journey through a perplexing world, which I am developing as a graphic novel.
For more info and news visit her blog or follow her on Facebook.
Saturday 1 August – Saturday 29 August 2015
South Dublin Arts Centre
Tallaght, Dublin 24
Telephone: +353 1 451 5860
Opening hours / start times:
Monday 10:00 - 18:00
Tuesday 10:00 - 18:00
Wednesday 10:00 - 18:00
Thursday 10:00 - 18:00
Friday 10:00 - 18:00
Saturday 10:00 - 18:00
Admission / price: Free