Shen Xin
Thursday 1 July – Saturday 2 October 2021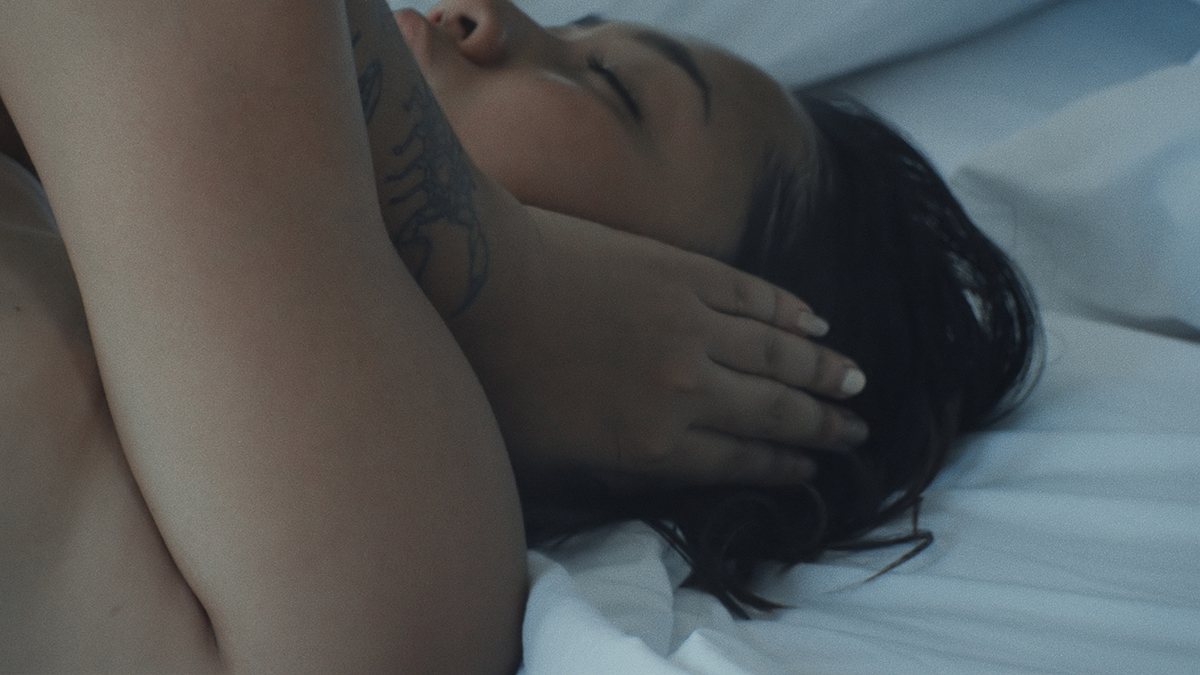 ――― In venue ―――
Warm Spell (2018) fuses fiction and fact around the circumstances of everyday life on the island of Ko Yao Yai in Thailand, known for its paradisical natural features. The film navigates the contrasting, often clashing realities of the local traditional farming communities and the leisure needs and demands from visitors, set amidst shifting tides and temperatures of environmental change caused by global warming. Dreamlike atmospheres and different sonic textures – from overlapping voices to electronic sounds – elicit ghostly sensorial experiences and reflections on themes of the body. The piece crashes and reverberates through modalities of abstraction and absence according to the power dynamics of a racially segregated distribution of labour, which prevails in tourism-dependent Thailand.
Warm Spell was co-commissioned by Middlesbrough Institute of Modern Art and Salford University Art Collection. Support to the artist was provided by The Elephant Trust and the Rijksakademie van beeldende kunsten.
Shen Xin (b. 1990, China) practices on Miní Sóta Makhóčhe, the land of the Dakhóta Oyáte, as well as in London. They graduated from the LASALLE College of the Arts in Singapore and the Slade School of Fine Art, University College London. Their solo shows include the Walker Art Center, Minneapolis (upcoming) and Middlesbrough Institute of Modern Art, England. Their work was also presented at the Gwangju Biennale, New Museum Triennial, M+ Pavilion, Hong Kong, and Ullens Center for Contemporary Art. They held the Rijksakademie van beeldende kunsten residency and received the BALTIC Artists' Award.
Produced by SIRIUS.
Image: Shen Xin, Warm Spell, 2018. Video, colour and black-and-white, sound, 34 minutes. Courtesy the artist, Miní Sóta Makhóčhe
Thursday 1 July – Saturday 2 October 2021
The Old Yacht Club
Cobh, Co. Cork
Telephone: +353 21 481 3790
Opening hours / start times:
Gallery hours during exhibitions:Wed-Fri 10:30-17:00 • Sat-Sun 13:00-17:00 Closed Mon - Tue
Office hours: Mon - Fri 09:30 - 17:00 • Closed Sat - Sun
Admission / price: Free