Sexuality, Identity and the State
Wednesday 22 June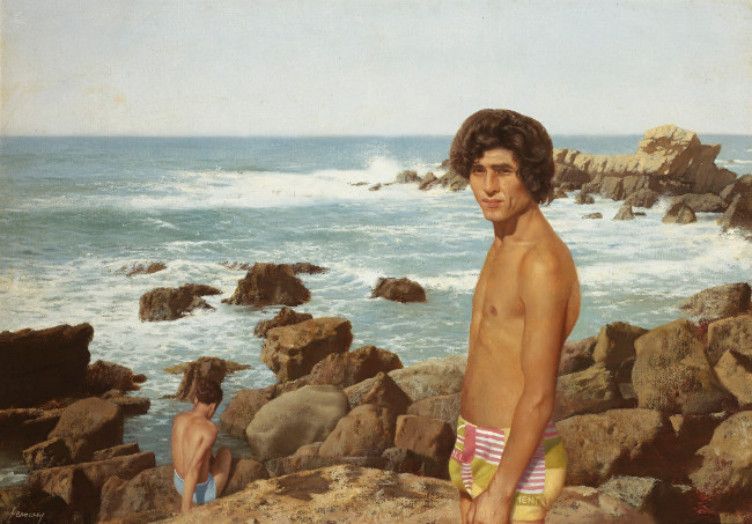 Last chance to book your tickets!
Dear friends,
You are invited to join us for the forthcoming symposium on Sexuality, Identity and the State Symposium. The symposium is organised on the occasion of Patrick Hennessy's 'De Profundis' and Carol Rama's 'The Passion of Carol Rama' exhibitions at the Irish Museum of Modern Art (IMMA).  You are invited to join us for a Symposium on
This interdisciplinary symposium address issues of gender, sexuality, identity and the state as it relates to the work of artists, Hennessy, Rama and others. Participants will draw on psychoanalysis, feminism and queer theory across a wide range of discipline.
Speakers include Dr Noreen Giffney (Psychoanalytic Psychotherapist and Convener of Psychoanalysis+), Sean Kissane (IMMA), Dr Riann Coulter (F.E. Mc William Gallery), Dr Éibhear Walshe (University College Cork), Dr Olga Cox Cameron (Psychoanalyst), Dr Jason Hartford (Maynooth University), Dr Katherine Johnson (University of Brighton), Jacinta Lynch (Visual Artist), James Merrigan (Visual Artist and Art Critic), and Ann Murphy (Psychoanalytic Psychotherapist, Clinical Psychologist and Visual Artist). 
Limited tickets are available here http://www.imma.ie/en/page_237118.htm
Image: Patrick Hennessy, Kassim by the Sea, 1978, Private Collection, Image courtesy of Whytes © The Artist's Estate
Wednesday 22 June
Royal Hospital, Kilmainham
Dublin 8
Telephone: +353 1 612 9900
Opening hours / start times:
Tuesday 11:30 - 17:30
Wednesday 11:30 - 17:30
Thursday 11:30 - 17:30
Friday 11:30 - 17:30
Saturday 10:00 - 17:30
Sunday 12:00 - 17:30
Admission / price: Free
Bank Holidays open 12:00 – 17:30.