Selections from the Permanent Collection Summer 2020
Monday 29 June – Sunday 6 September 2020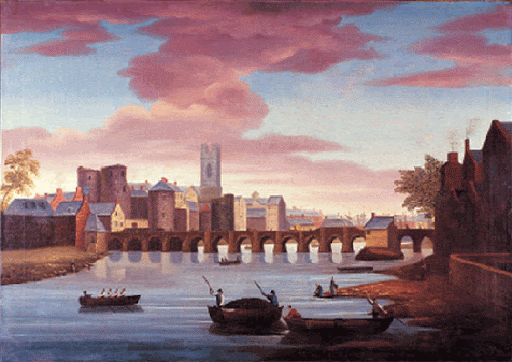 ――― In venue ―――
Limerick City Gallery of Art (LCGA) re-opened to the public on 29 June with a selection of works from the Permanent Collection, from the first exhibition in 1937 at the old Savoy theatre on Bedford Row & from 1948 when the exbition space was officially opened in the City Library in the Carnegie Building on Pery Square.
Exhibition from 1937 featured works by Douglas Alexander, George Barrett, Margaret Clarke, J. Crampton Gore, Percy French, Alfred Grey, Letitia Hamilton, St. George Hare, Joseph P. Haverty, Paul Henry, J. Humbert Craig, Sean Keating, Herry Kernoff, Charles Lamb, Sir John Lavery, William J. Leech, Frank McKelvey, William Mulready, James O'Connor, Leo Whelan, Jack B. Yeats, Portrait of Catherine Hayes.
Exhibition from 1948 featured the works from the 1937 exhibition and additions by Moyra Barry, C. W. Bion, D. H Charde, George Chinnery, William Connor, J. Crampton Walker, J. C. Dollman,  Lady K. Dobbin, Frank Eggington, Eva Hamilton, J. M. Kavanagh, Sean O'Sullivan, Walter Osborne, Sarah Purser, George Russell,
Monday 29 June – Sunday 6 September 2020
Pery Square, Limerick
Telephone: +353 61 310633
Opening hours / start times:
Monday 10:00 - 17:30
Tuesday 10:00 - 17:30
Wednesday 10:00 - 17:30
Thursday 10:00 - 20:30
Friday 10:00 - 17:30
Saturday 10:00 - 17:00
Sunday 12:00 - 17:00
Admission / price: Free
The gallery is closed on Bank and Public Holidays.