Sean Scully: THE LAND / THE LINE
Friday 5 October – Saturday 17 November 2018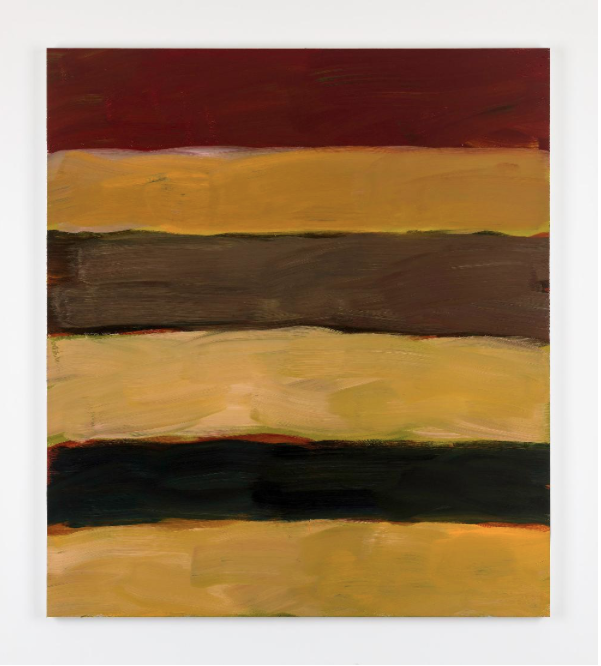 Kerlin Gallery is pleased to announce THE LAND / THE LINE, a solo exhibition of new work by one of the world's leading contemporary painters, Sean Scully. THE LAND / THE LINE brings together seven major works from the Landline series. Recently included in an important survey at De Pont Museum, Tilburg, the paintings demonstrate Scully's consummate mastery of gestural abstraction. THE LAND / THE LINE will open with a reception in the company of the artist on Thursday 4 October, 6–8pm.
In the Landline series, Scully paints "the elemental coming-together of land and sea". Though not traditional landscapes, these paintings are nevertheless rooted in a sense of place. They turn our attention to the earth beneath our feet, the push-pull of the tide, and the air extending infinitely above us. Painting with brisk, expressive brushstrokes, Scully stacks horizontal bands of colour on top of one another, allowing them to blend and overlap, ebbing and flowing in undulating rhythms. The expansive scale of these works allows the viewer to be fully immersed in their powerful evocation of the edge of land.
A new 234-page publication, Landlines and other recent works, will be launched to coincide with the exhibition. Produced to accompany Scully's 2018 survey exhibition at De Pont Museum, Tilburg, it features essays by art critics Rudi Fuchs, Kelly Grovier and Declan Long.
Current and forthcoming solo exhibitions include Sean Scully: 1970, Walker Art Gallery, Liverpool (14 July – 14 October); Landline, Hirshhorn Museum & Sculpture Garden, Washington DC, USA (12 September 2018 – 3 February 2019); Inside Outside, Yorkshire Sculpture Park, Wakefield, UK (29 September 2018 – 6 January 2019); Landline, Wadsworth Atheneum, Hartford, USA (23 February – 19 May 2019) and Sea Star, National Gallery, London (13 April – 11 August 2019).
Image: Sean Scully, Landline Strand, 2017, oil on canvas, 215.9 x 190.5 cm / 85 x 75 in
Friday 5 October – Saturday 17 November 2018
Anne's Lane
South Anne Street, Dublin 2
Telephone: +3531 670 9093
Opening hours / start times:
Monday 10:00 - 17:45
Tuesday 10:00 - 17:45
Wednesday 10:00 - 17:45
Thursday 10:00 - 17:45
Friday 10:00 - 17:45
Saturday 11:00 - 16:30
Admission / price: Free