Sean O'Rourke: Cultural Osmosis
Friday 7 September – Sunday 4 November 2018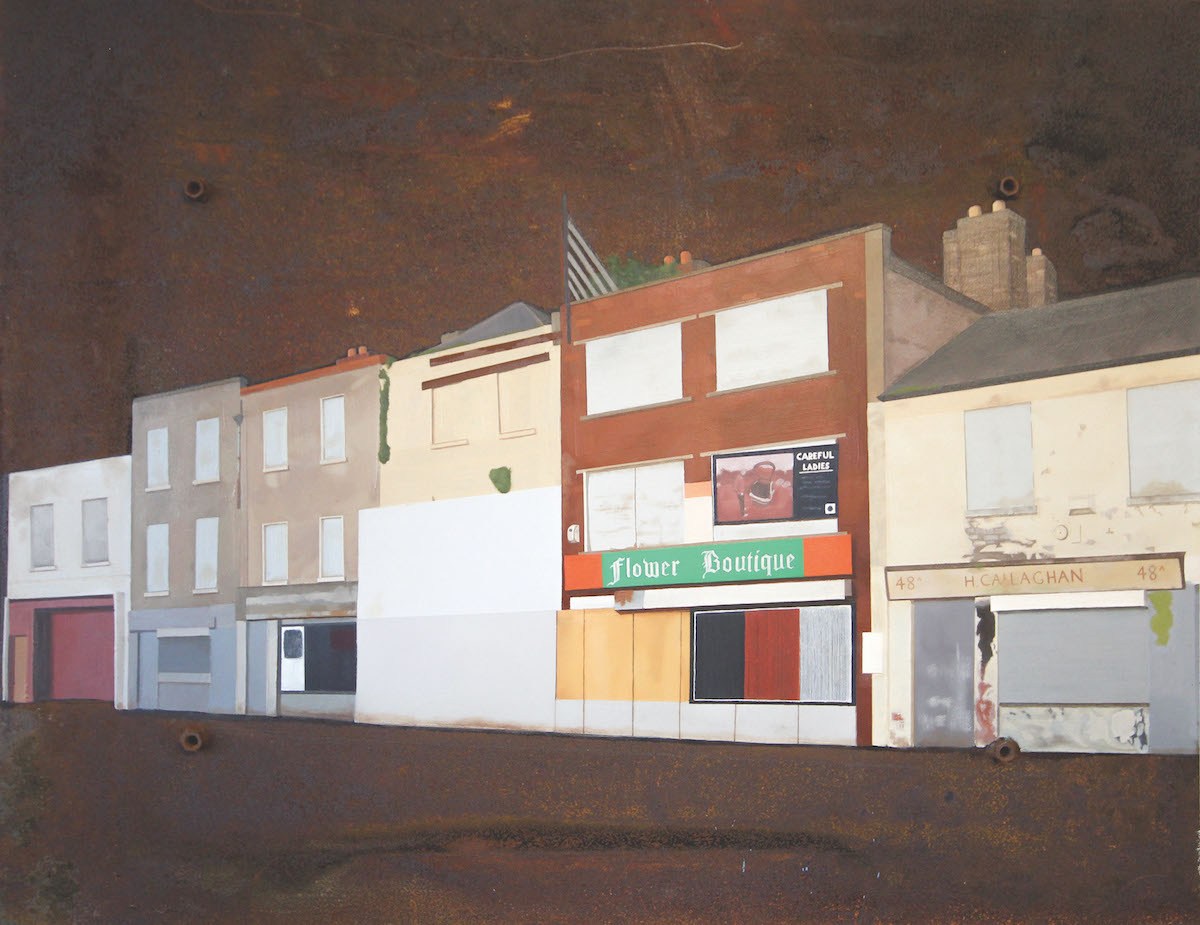 Sean O'Rourke's latest paintings, layered on the rusted metal boards used to board up the windows of derelict flats, consider a city in flux.  His work is heavily influenced by the City's flats and streetscape seen through an autobiographical lens, growing up as a young man.  He is interested in the how we are influenced by our exterior surroundings, and how the built environment contributes to the individuals we become.  His reflections on how young men might mask their authentic selves in particular environments are considered through ideas of the internal and external explorations into the architecture of the city.
Recent NCAD graduate Sean O'Rourke draws his inspiration from Dublin's south inner city where he has lived all his life. In 2016 Sean was awarded the NUI Art & Design prize for his triptych entitled Crucifixion, which commemorated the demolition of Dolphin House flat complex. He is based at Clancy Quay Studios.
Friday 7 September – Sunday 4 November 2018
Foley Street, Dublin 1
Telephone: +353 1 222 7850
Opening hours / start times:
Monday to Friday 10:00am – 6:00pm. We are currently closed at the weekend. Bookings are not necessary.
Admission / price: Free