Seamus Smyth: Celebrating 50 Years
Friday 1 October – Friday 15 October 2021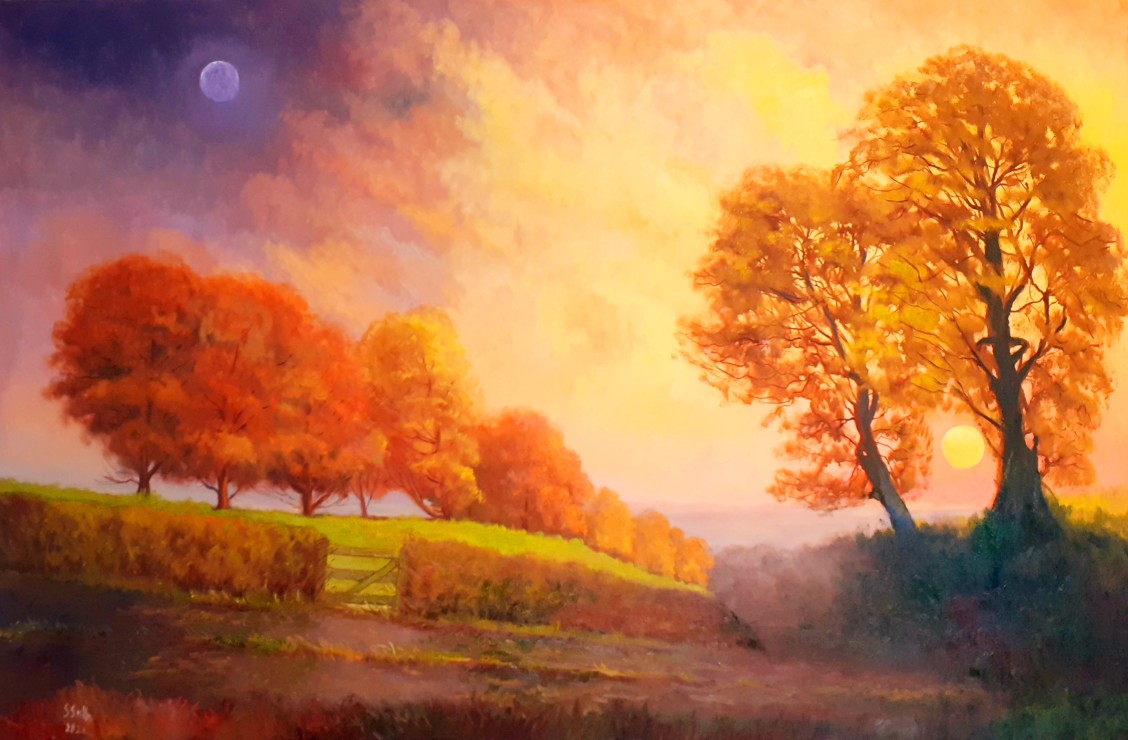 Celebrating an artistic career spanning over 50 years, Solstice is delighted to exhibit the works of Meath artist Seamus Smyth.
Seamus Smyth studied at the National College of Art on Kildare Street for a time in the late 1970s before accepting the opportunity to work with artist Kenneth Webb at the Blue Door Studio, Dublin.
Seamus has had a prolific artistic journey exhibiting his works for almost 50 years. These include a painting for Taoiseach Charles Haughey of Cushenstown Primary School, Ashbourne where he attended as a boy, and a painting of St Finian's Terrace Navan, for actor Pierce Brosnan, who spent his childhood there.
Smyth tutored 40 students a week before suffering a stroke. Following a continued sequence of ill health, the importance of art in his life is undeniably evident. Now in his seventies, Smyth paints using his left hand, continuing to pursue his passion and love of art.
Image: Seamus Smyth: The Rising Moon and Setting Sun, oil on canvas
Friday 1 October – Friday 15 October 2021
Navan, County Meath
Telephone: +353 46 9092300
Opening hours / start times:
Tuesday 11:00 - 16:00
Wednesday 11:00 - 16:00
Thursday 11:00 - 16:00
Friday 11:00 - 16:00
Saturday 11:00 - 16:00
Admission / price: Free