Sea Change: IADT 21 Years of Art, Film and Animation
Friday 14 September – Sunday 4 November 2018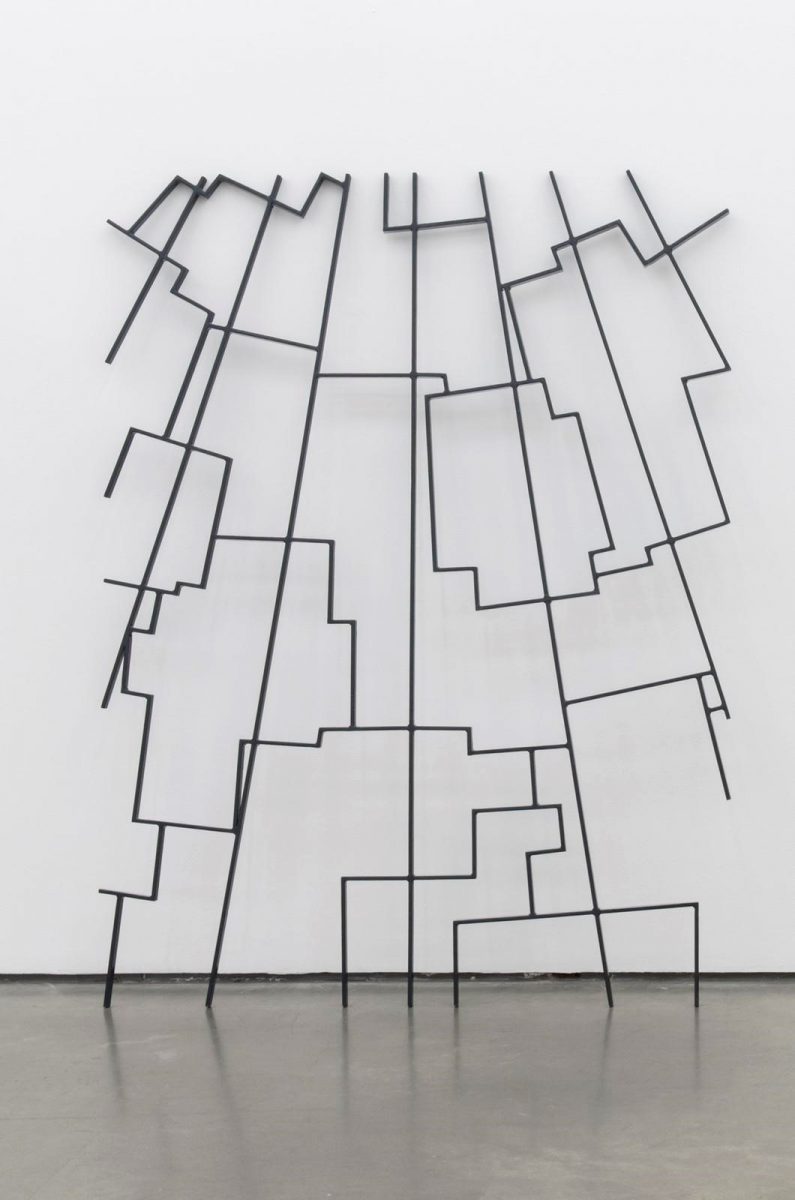 This anniversary exhibition includes contributions from alumni in the specialist fields of art, film and animation.

 

The exhibition is curated by Oonagh Young and highlights the diversity of artistic practices that have been developed over twenty one years by graduates.

 

The 'sea change' signifies a shift away from the traditional role of the creative industries, in-line with advancements in technology and is evident in the wide range of exciting and innovative professional artistic practices featured in this exhibition.

 

The exhibition features art works and films by David Beattie, Jenny Brady, Alan-James Burns, Nina Canell, Anita Delaney, Damien Flood, Mark Garry, Adam Gibney, Jesse Jones, Vera Klute, Mateusz Lubecki, Bea Mac Mahon, Maser, Fiona Marron, Ciaran Murphy, Gavin Murphy, Isobel Nolan, Meadhbh O'Connor and Sonia Shiel, and books by Sarah Baume, Fiona Gannon, James Merrigan, Chris Fite Wassilack, Sue Rainsford and Ciaran Walsh.
IADT and Dún Laoghaire-Rathdown County Council Arts Office have commissioned Sonia Shiel to make a new art work for the exhibition.  Shiel will exhibit a split diptych painting. These two paintings will be exhibited together at Sea Change, and then separated afterwards to go to the IADT Collection and the Dún Laoghaire-Rathdown County Collection.  The exhibition is a collaboration between IADT and dlr Lexicon to celebrate IADT's 21st Anniversary.
Designed and devised in tandem with this extensive exhibition, The Sea Change Learning Programme offers many playful, educational and engaging workshops, tours and encounters with professional artists and facilitators.  It creates many opportunities for the visitor to explore and engage with the diverse artworks on show.  It Includes programmed talks, practical workshops and projects, offering opportunities for everyone, from children to adults or beginners to those with a more in-depth knowledge of the arts to investigate themes within the artworks selected.  Whether it be a workshop with a bestselling illustrator, a science experiment for kids, a create your own zine workshop or Visual Artists Ireland Show and Tell, there is something for everyone!
Image: Isabel Nolan: Somewhere between Andromeda and Vulpecula In Sky Atlas, 2014
Friday 14 September – Sunday 4 November 2018
dlr LexIcon
Dún Laoghaire, Co. Dublin
Telephone: +353 1 271 9531
Opening hours / start times:
Monday – Thursday 10am – 8pm • Friday & Saturday 10am – 5pm • Sunday 12pm – 4pm
Admission / price: Free