Sculpture In Context 2012
Thursday 6 September – Friday 19 October 2012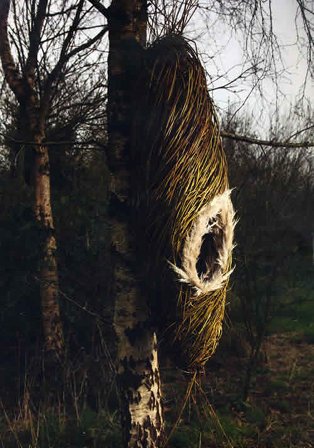 Sculpture in Context 2012 opens this September at the National Botanic Gardens. Entries have been received from established and emerging artists who submit work to participate in one of the most prestigious open outdoor sculpture exhibitions in Dublin.
Sculpture in Context continues to build on 26 years of experience in organising successful exhibitions. It has over the years staged highly acclaimed visual arts events at venues such as Fernhill Gardens, the Conrad Hotel, Kilmainham Gaol, the Irish Management Institute, Dublin Castle, Farmleigh, and the National Botanic Gardens.
The National Botanic Gardens are not only a botanical haven, and a quiet oasis on the outskirts of a modern European City, they also offer a challenging venue which gives the artist the rare opportunity of realising large scale work. It also gives the public an opportunity to ramble and explore, sometimes finding sculptures in the most unusual places. The sculptures will be displayed throughout the gardens, ponds, Great Palm House, and Curvilinear Range, with the smaller works exhibited in the gallery above the visitors' centre.
Sculpture in Context offers an unparalleled opportunity to view Ireland's well established and most promising artists. Participating artists this year include Cliodna Cussen, Gavin Friday, Sonja Landweer, Liz Nilsson, Brigitta Seck, Breda Marron, Leo Higgins, and Jackie Ball.
Image: Marron Breda
Thursday 6 September – Friday 19 October 2012
Glasnevin
Dublin 9
Telephone: +353 1 804 0300 / +353 1 857 0909
Opening hours / start times:
Winter (October 31st to February) Mon-Fri 9 am - 4:30 pm, Saturdays, Sundays and Public Holidays 10 am - 4:30 pm • Summer (March to October) Monday to Friday 9 am - 5 pm, Saturdays, Sundays and Public Holidays 10 am - 6 pm • The Glasshouses close at 4.15pm in winter
Admission / price: Free
Admission Free, Car Park €2