Sarah Pierce: Scene of the Myth
Friday 24 March – Sunday 3 September 2023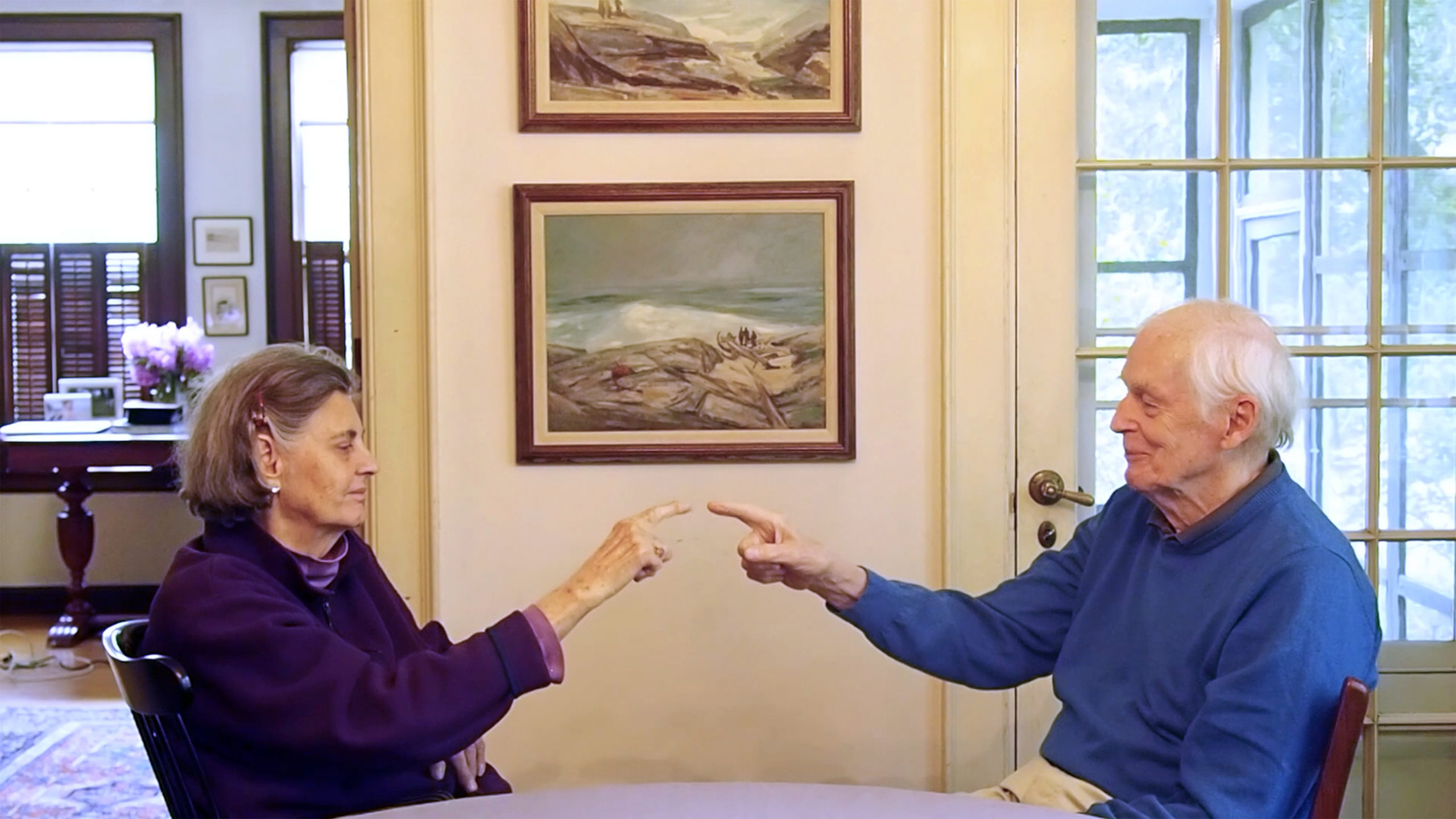 IMMA presents Sarah Pierce: Scene of the Myth, guest curated by Rike Frank and the European Kunsthalle. The expansive solo exhibition consists of performances, videos, installations, and archives. Sarah Pierce, who lives and works in Dublin, relocated to Ireland from the US in 2000. Rike Frank has brought together twelve works, spanning twenty years, to highlight patterns of making and thinking that define Pierce's art practice. Borne out of sticky relationships between the narratives we reproduce and those we wish to leave behind, Scene of the Myth asks what it means to gather, reflect, and act in community.
The title of the show stems from one of Pierce's essays in which the artist describes social infrastructures, such as academies and museums, as moments through which the narratives and conventions of a historical past are re-constituted in the present. The scene of the myth is not an actual location; it is an occasion where knowledges, both inherited and invented, come into play. An exhibition is one such occasion.
A key to the curatorial work is the potential for open doorways and unblocked windows to mark out specific "scenes" in and around Pierce's practice: Institutes and Protests, Legacies and Exercises, Communities and Migrations.
The exhibition features a significant selection of projects with students, who appear as performers, demonstrators, and interlocutors, including An Artwork in the Third Person (2009), a set of interviews made with the Dutch Art Institute; Campus (2011), a performance that mirrors communal acts such as teaching, learning, and political protest; and The Square (2017), an experimental "play without a script" that uses Bertolt Brecht's Lehrstück – or learning play – as a starting point. Pierce will involve student groups in the re-learning and re-staging of key performance works at intervals throughout the exhibition.
Over the last years, Sarah Pierce has developed a concept she names the "community of the exhibition" to describe how exhibitions have a particular ability to hold us, and works of art, in community. We enter the exhibition with others – other audiences, across generations, geographies and times. The show will include artworks that bring to the fore this ongoing and discerning interest in community's tenuous and unavowable bonds, whether it is the community of dementia in No Title (2017), the community of diaspora in Pathos of Distance (2015), or the community of translation in The Question Would Be The Answer To The Question, Are You Happy? (2009-12).
Since 2003, Sarah Pierce has used the term The Metropolitan Complex to describe her project, characterised by forms of gathering, both historical examples and those she initiates. The processes of research and presentation that she undertakes demonstrate a broad understanding of cultural work and a continual renegotiation of the terms for making art, the potential for dissent, and self-determination. Pierce's work has shown widely in the EU, US and Canada with major exhibitions at the Van Abbemuseum, Eindhoven, CCS Hessel Museum & CCS Galleries, Bard College, Annandale-on-Hudson Tate Modern, London and MuMOK Vienna.
Solo exhibitions include Lost Illusions/Illusions perdues, developed jointly with Walter Phillips Gallery, Banff, Mercer Union, Toronto, and SBC Galerie, Montreal, No Title at the Centre of Contemporary Art, Derry, The Artist Talks at The Showroom, London, and The Meaning of Greatness at Project Arts Centre, Dublin. Pierce represented Ireland in a group exhibition at the 51st Venice Biennale and has since exhibited in major international biennials including Glasgow International, Eva International, Lyon Biennial, International Sinop Biennial, and the Moscow Biennial.
Rike Frank, co-director of the European Kunsthalle, an institution without a physical space.
Rike Frank works as a curator and writer and teaches exhibition histories and curatorial practice. She is Executive Director of the Berlin Artistic Research Grant Programme and co-director of the European Kunsthalle. Her practice often reflects on temporality, textility, and instituting and documenting curatorial articulations. Past institutional affiliations include Associate Professor of Exhibition Studies at the Academy of Fine Art of the Oslo National Academy of the Arts (2014–2018); head of the exhibition space at Academy of Visual Arts Leipzig (2012–2014); member of the Artistic Program team, European Kunsthalle (2010–2012); Curator, Secession, Vienna (2001–2005); head of the Curatorial Office, documenta 12 (2007).
Publications as editor and co-editor include Of(f) Our Times. Curatorial Anachronics (2019), Ane Hjort Guttu. Writings, Conversations, Scripts (2018), Textiles: Open Letter (2015), Textile Theorien der Moderne. Alois Riegl in der Kunstkritik (2015), Timing – On the Temporal Dimension of Exhibiting (2014), and Sketches of Universal History: Compiled from Several Authors by Sarah Pierce (2013).
Friday 24 March – Sunday 3 September 2023
Royal Hospital, Kilmainham
Dublin 8
Telephone: +353 1 612 9900
Opening hours / start times:
Tuesday 11:30 - 17:30
Wednesday 11:30 - 17:30
Thursday 11:30 - 17:30
Friday 11:30 - 17:30
Saturday 10:00 - 17:30
Sunday 12:00 - 17:30
Admission / price: Free
Bank Holidays open 12:00 – 17:30.