Sanctuary: Brian Dillon in Conversation with Katherine Waugh
Tuesday 10 May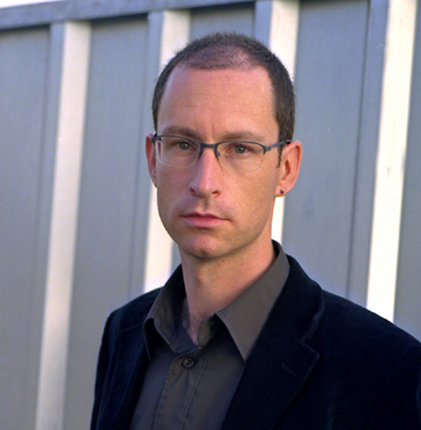 In celebration of the launch of Brian Dillon's new novella Sanctuary, Sternberg Press presents the public discussion and book launch Sanctuary – art, fiction and the ruins of Modernism, featuring Brian Dillon in conversation with Katherine Waugh.
Brian Dillon's novella Sanctuary (Sternberg Press) is a story of disappearances. A young artist has gone missing while exploring the remote ruins of a Catholic seminary built in the 1960s; months later his partner travels to the same place, drawn by the memories and mysterious energies that persist there.
With the writer and filmmaker Katherine Waugh, Dillon will discuss the book's literary and cinematic influences, the lure of Modernist ruins and the place of fiction in contemporary art and criticism.
Brian Dillon was born in Dublin in 1969. He is the author of Tormented Hope: Nine Hypochondriac Lives (Penguin, 2009) and In the Dark Room (Penguin, 2005). He is UK editor of Cabinet magazine and writes regularly for the Irish Times, frieze, Artforum, Art Review, the London Review of Books and the Wire. He is currently an AHRC Research Fellow at the University of Kent.
Katherine Waugh is a writer and filmmaker based in Galway. She is co-director, with Fergus Daly, of The Art of Time (2010), a film that explores philosophies of temporality in contemporary art, film and architecture.

No bookings required, places will be issued ona first come first served basis
Tuesday 10 May
39 East Essex Street
Temple Bar, Dublin 2
Telephone: +353 1 881 9613
Opening hours / start times:
Starts at: 11:00
Admission / price: Free