Samuel Walsh: The Coercion of Substance
until 26 May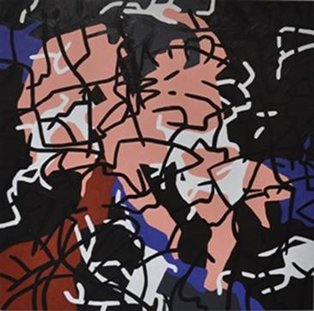 Opening Reception at 5pm, Saturday 12 May • The opening will be preceded by a talk on drawing by the artist at 4pm.
The exhibition is accompanied by a fully illustrated catalogue with an essay by Gemma Tipton on the artist.
The title of the exhibition, 'The Coercion of Substance', is taken from the poem by Seamus Heaney, 'The Artist', from his 1984 book of poems 'Station Island'. The title suggests the idea of the artist taking pigments, oils and other materials and cajoling and manipulating them into something new on a canvas. This describes perfectly both the desire and the journey first begun by Samuel Walsh in the late 1970s when he began his career as an artist and which has culminated in this new exhibition.
Image: Samuel Walsh: Woburn III, acrylic / oil / canvas, 150x150cms, 2010
until 26 May
Port Road, Letterkenny
Co. Donegal
Telephone: +353 74 912 9186
Opening hours / start times:
Monday closed • Tuesday 11:00 - 17:00 • Wednesday 11:00 - 17:00 • Thursday 11:00 - 20:00 • Friday 11:00 - 17:00 • Saturday 13:00 - 17:00 • Sunday closed Admission is free
Admission / price: Free