Samuel Walsh: Segments
Saturday 5 June – Saturday 26 June 2021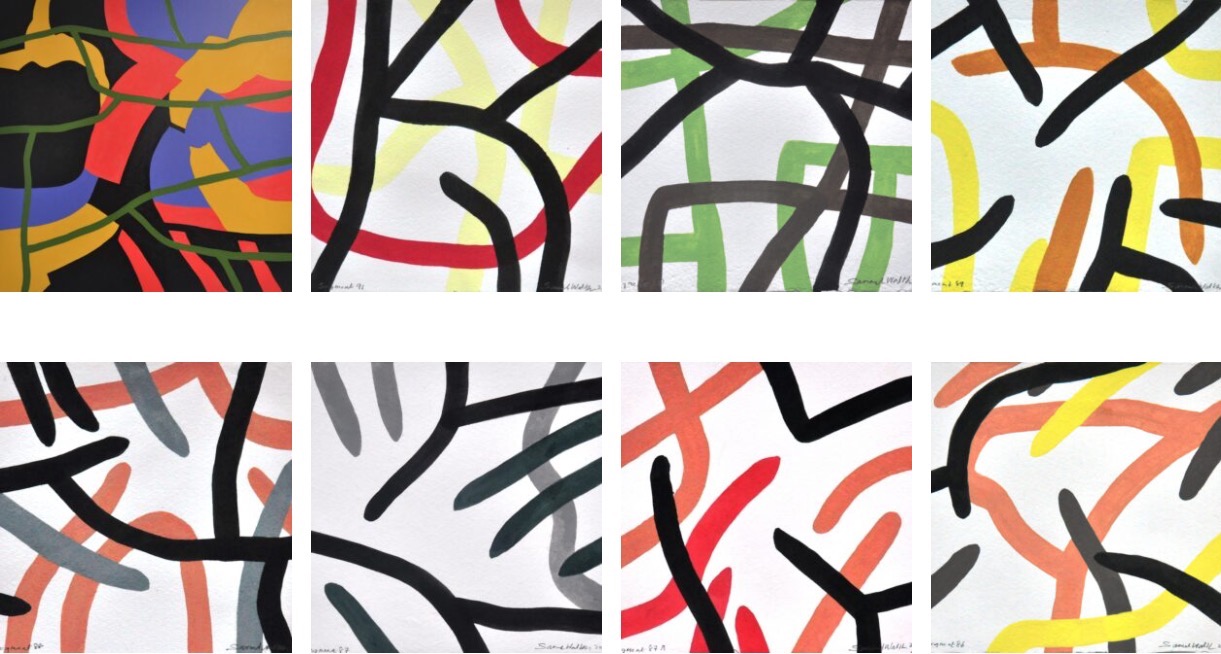 ――― Venue + online ―――
'A line is a force', Henry van de Velde (1863-1957).
Samuel Walsh's small segment drawings are based on sections of larger drawings, which he has always included in his practice since 1977. He maintains that scale does not diminish the work's intensity or discipline value, and subliminally Walsh brings aspects of upbringing, culture, travels, and personal associations and relationships into his creative practice.
Viewable in Gallery and also online here.
These drawings are made using a brush soaked in 'encre de Chine' (Chinese ink) as well a range of liquid mediums, especially acrylic gouache when introducing a second or third colour. Each drawing requires three linear coats to establish a finish
Walsh states that he does not always represent the world but he lives in it, asking difficult questions and challenging his audience with his ideas translated into two-dimensional forms. According to him, "there is nothing worse than passivity in the face of art or art that is passive in meeting an audience."
Saturday 5 June – Saturday 26 June 2021
Powerscourt Townhouse
Dublin 2
Telephone: t: +353 1 472 1050; m: +353 87 254 9884
Admission / price: Free