Salvatore of Lucan:  Dead Present
Thursday 31 March – Saturday 23 April 2022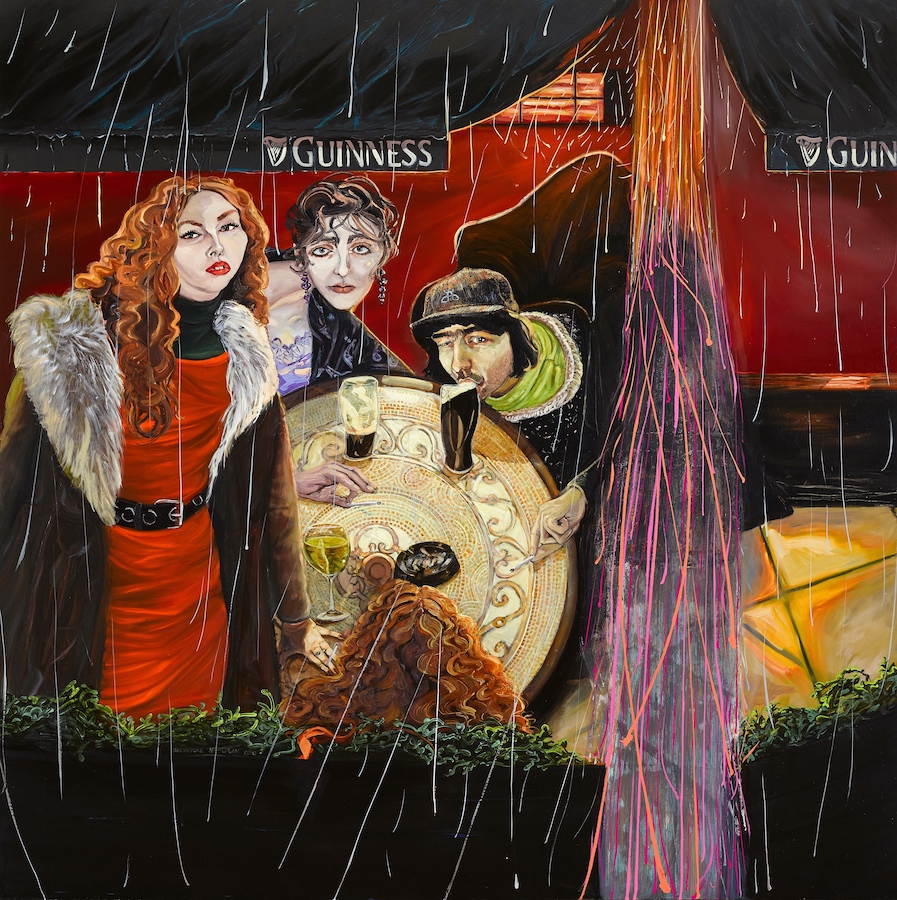 ――― In venue ―――
The Gallery is pleased to present Dead Present by Salvatore of Lucan.
'Hello, Im Salvatore of Lucan and I am 28 years old now. 'Dead Present' is a show which starts on the left with me in work and goes right across to me as a blemmyae. There's me in the pub too and then me eating a takeaway afterwards. Then me dead under a pot of flowers and also a still life of some dead flowers. After that there's a family portrait before the painting of the blemmyae. The show takes its name from the painting of the dead flowers as they were a gift and are now dead. You may notice I am dead present in the work too. There is a stained glass window of me getting sick and that's it. Questions you may not ask me include, Why do you paint yourself all the time? and Where are you from?'
Recent solo exhibitions include Melodrama, Hang Tough Contemporary (2021), Show of Himself, Pallas Projects (2018). Recent selected group shows include Dubliners, Pallas Projects, 6th Biennial of Painting, Zagreb (2021), Silver, Kevin Kavanagh (2019), Agnes and I, The Library Project (2019), Island Life, Kevin Kavanagh and The Custom House, Westport (2018). Salvatore of Lucan was awarded the Zurich Portrait prize in 2021 for his painting Me Ma Healing Me. He was also awarded the Whyte's Award, nominated for Hennessy Craig Award in the RHA, appeared in RTE's 'Exhibitionists' documentary and has received the Arts Council's Next Generation Award.
Image: Salvatore of Lucan, The Castle Lounge, 2021, oil on canvas, 150 x 150 cm
Thursday 31 March – Saturday 23 April 2022
Chancery Lane
Dublin 8
Telephone: +353 1 475 9514
Opening hours / start times:
Tuesday to Saturday 11am – 5pm
Admission / price: Free