Ruth Hickey: Windmills of my Mind
Monday 30 August – Saturday 2 October 2021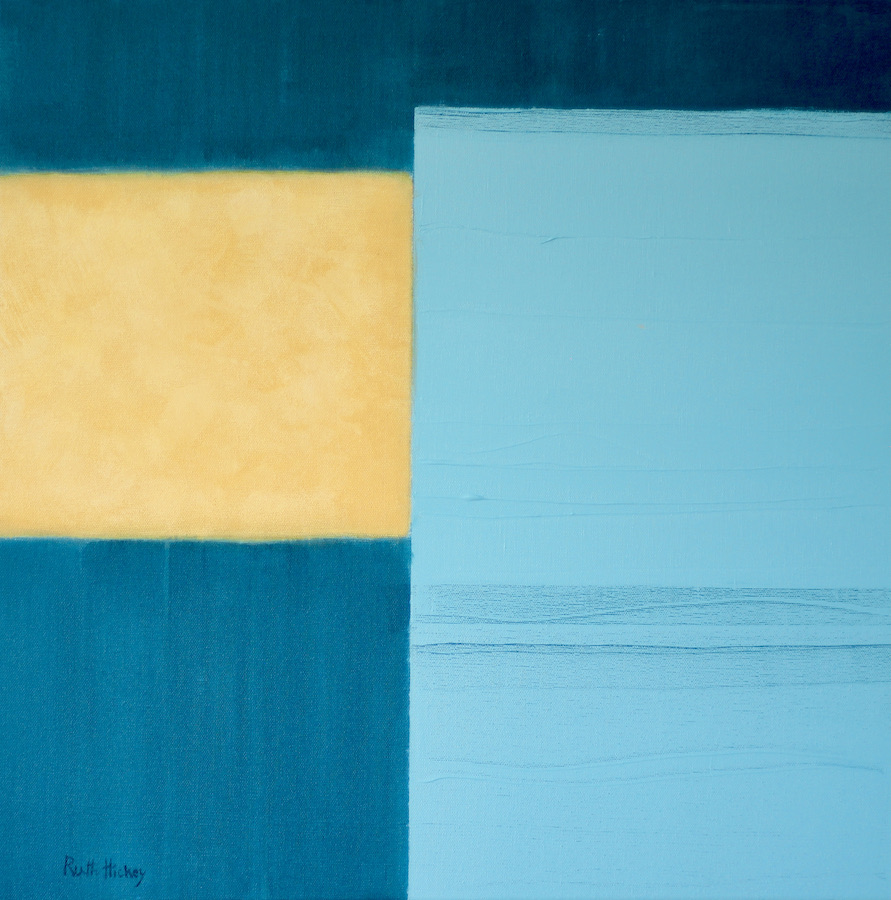 ――― In venue ―――
Tramore Coastguard Cultural Centre is delighted to present Windmills of my Mind, a solo exhibition featuring new work by Waterford born abstract artist Ruth Hickey.
Windmills of my Mind is a collection of paintings completed during Lockdown 3.0. Having to stay at home was an impetus for this new body of work. The rain series were created in Kerry whilst based in Ballinskelligs and explores the effect of climate change and erosion on the coast. The panels draw inspiration from the colours of seaside villages in the summertime, sandy shore lines and hazy horizons. Since the beginning of the pandemic with its imposed travel restrictions, and not living within 5km of the sea, Ruth really began to miss walks on the beach and the fresh sea air. The sea was never far from the Windmills of her Mind and thus formed this exhibition.
Ruth Hickey is an abstract visual artist born in Dunmore East, Co. Waterford and is currently based in Limerick. She has been painting for a number of years and has been involved in group exhibitions and held solo shows in Limerick city and County. Ruth is delighted to be exhibiting in her native County. In the past she has taken up artist in residence programmes at Cill Rialaig, Ballinskelligs, Co. Kerry, Tyrone Guthrie, Co. Monaghan and Lodestar at Glenstal, Co. Limerick. The sea has been her biggest inspiration for her art. The ever changing coastal weather with its shifting light on the water has influenced her colour palette from the deepest of blues and greens to the softest of greys.
Monday 30 August – Saturday 2 October 2021
Tramore West
Co. Waterford
Telephone: +353 51 391656
Opening hours / start times:
Open daily 10am – 5pm
Admission / price: Free