Rosemarie Langtry: Rooted to the Land
Saturday 12 February – Sunday 3 April 2022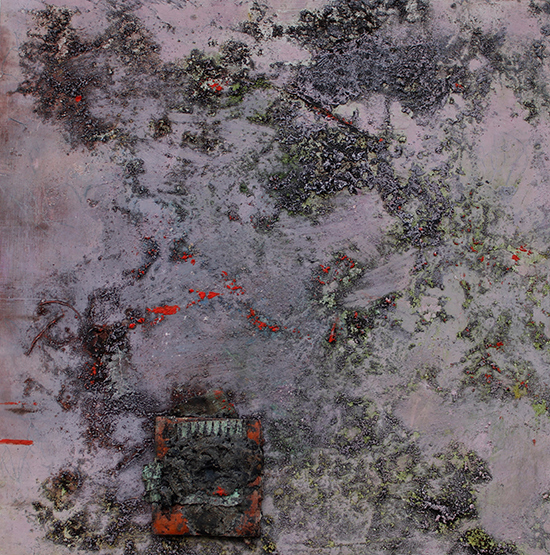 ――― In venue ―――
Luan Gallery is delighted to present three solo exhibitions this Spring showcasing the works of artists; Cecilia Danell, Hilary Kinahan and Rosemary Lantry, whose exhibitions explore themes of landscape and memory.
Rosemarie Langtry is a multidisciplinary visual artist working based in Ballinahown Village on the border of counties Westmeath and Offaly. She is inspired by the nature that surrounds her home, particularly rural and bog-landscapes, found and corroded man-made objects, and the abundant waterways her native county is known for. These inspirations are reflected in her highly evocative work, which creates a strong, organic sense of place.
An accompanying Artist's Talk, facilitated by the well-respected Arts Curator and Mentor, Eamonn Maxwell will take place at 2pm on Saturday 19 February at Luan Gallery. The talk will also serve as a public introduction to Luan Gallery's new Visual Art Curator, Valeria Ceregini. For those interested in attending, booking in advance via info@luangallery.ie is highly advisable as places will be limited.
Image: Rosemarie Langtry: Resting in the bog, oil, wax and mixed medium, 84.5×84.5 cm, 2021
Saturday 12 February – Sunday 3 April 2022
Athlone, Co. Westmeath
Telephone: +353 9064 42154
Opening hours / start times:
Tuesday 11:00 - 17:00
Wednesday 11:00 - 17:00
Thursday 11:00 - 17:00
Friday 11:00 - 17:00
Saturday 11:00 - 17:00
Sunday 12:00 - 17:00
Admission / price: Free