Robin Price: Air of The Anthropocene
Thursday 7 June – Friday 20 July 2018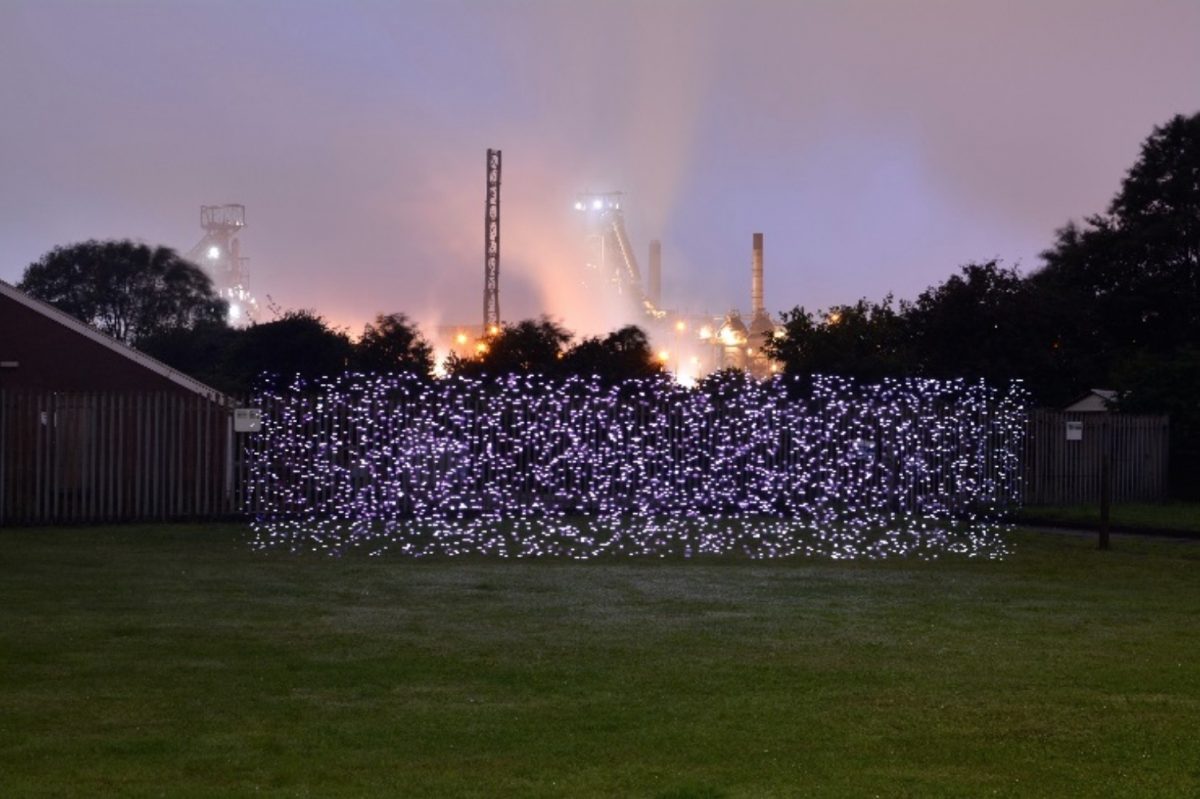 Atypical Gallery are pleased to present Air of The Anthropocene, a collection of photographic works by digital artist Robin Price. The exhibition will launch on Thursday June 7
, as part of Late Night Art Belfast and the launch of Belfast Photo Festival 2018.
The works in this exhibition make visible the outcomes of a collaboration between Robin Price and environmental scientist Francis Pope. Experimental photography – recorded using a custom-built digital light painter and wearable sensors – captures the extent of air pollution present in the atmosphere by enlarging microscopic particles which are usually invisible to the naked eye. Images which indicate a greater density depict higher numbers of hazardous particles. 
This is an exhibition that deftly and delicately blurs the boundaries between science and art, between beauty and destruction. The alternately dense and lightly speckled bands of light at the centre of the photographs are so captivating in their luminescence that it is with a jolt we realise that they are not the artistry of a manufactured visual installation, but the highlighted presence of toxic pollution. 
These images were made in sites around the UK and Ireland, as well as those which are most vulnerable to the health effects of pollution including India, Mexico and East Africa. The project was made possible with support from the United Nations, University of Birmingham, Arts Council of Northern Ireland and British Council.
Robin Price and Francis Pope will give a presentation on their collaboration together at Atypical Gallery at 5pm on Saturday 30 June. This is free to the public. For any access requirements including BSL interpretation and Touch Tours of the exhibition, please contact info@universityofatypical.org
Thursday 7 June – Friday 20 July 2018
109 - 113 Royal Avenue
Belfast BT1 1FF
Telephone: +44 9023 9450
Opening hours / start times:
Tuesday 11:00 - 15:00
Wednesday 11:00 - 15:00
Thursday 11:00 - 15:00
Friday 11:00 - 15:00
Admission / price: Free