Rima Hamid: Mother May I?
Thursday 17 February – Sunday 20 February 2022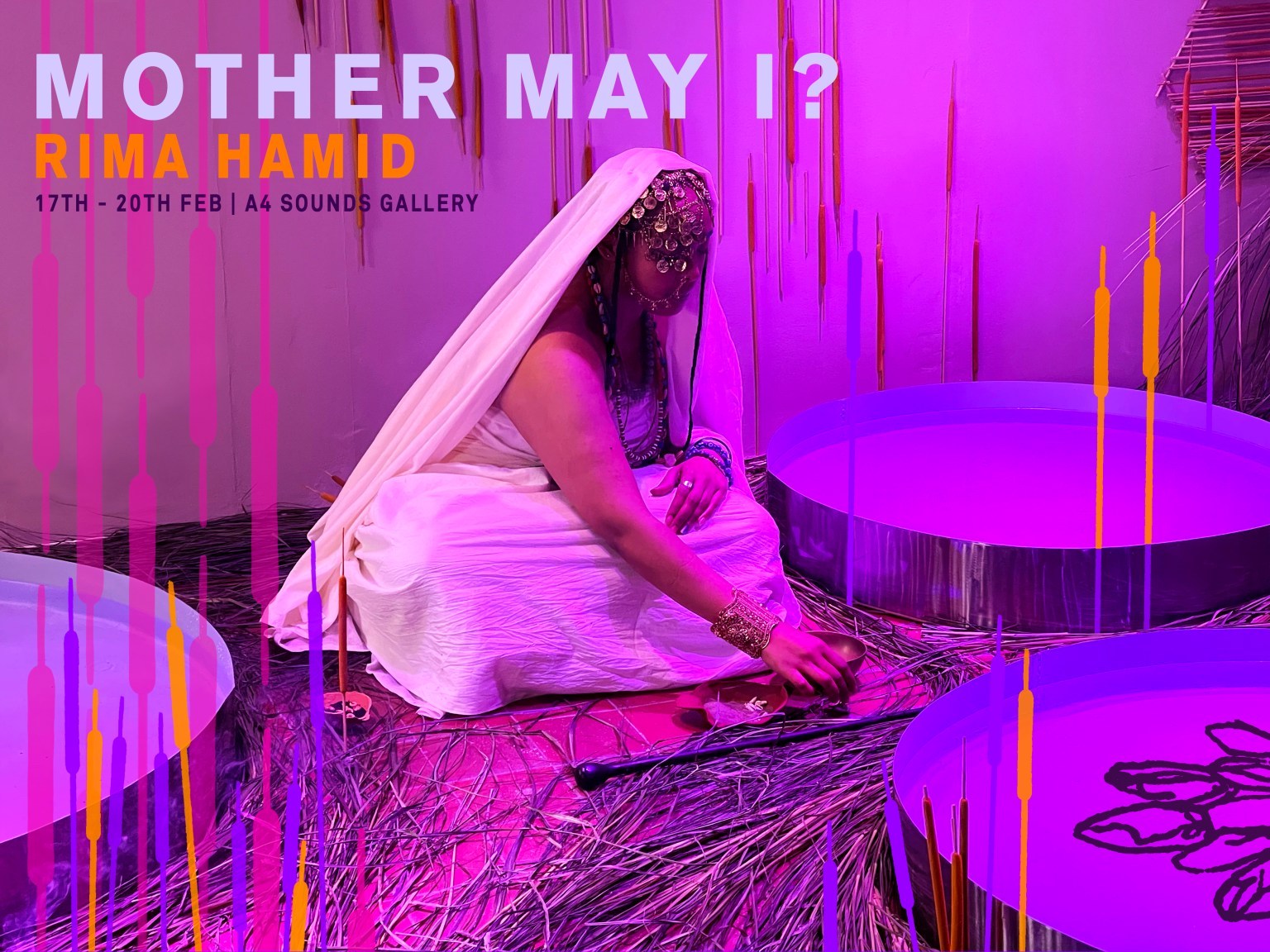 Mother May I?' is a reconciliation between Mother Earth, the physical mother, and my fore-mothers. By exploring motherhood, growing up in the diaspora, colonialism and how they affect manifestations of gender. This gender-performance is tied into the negligence of our planet, and the betrayal of our fore-mothers and the land.
Through poetry, dance and song in the vein of their native Shawayga tribe they will explore their identity in relation to the themes above. Delving into what it means to be a full fledged being who's aware of the legacies and events preceding them and how to harness this understanding towards expanding yourself and direct environment.
As part of this practice they are exploring sustainability when it comes to design. With a focus on natural dyes and sustainable materials. They are also taking a chance at sculpture making. Attempting to recreate traditional Sudanese instruments with Irish materials, as a nod to the Perseverance of ancestral wisdom and knowledge.
Rima Hamid is a community organiser, poet and budding DJ from Sudan. Their practice is centred around event planning as a tool for community healing and resistance. As well as playlist curation and podcasting. They are attempting to revive the lost art of mixtape making, bringing back sonic extensions of our mindset and emotions.
They are trying to learn to harness their experiences into a creative field, tying their academic experience, their life and varied creative pursuits into one. They are a visual activist who is interested in telling their own narratives through whatever medium is most available to them.
Instagram: @rima.jpeg
Twitter: @RZA888
Mixcloud: soulsataunrise
Thursday 17 February – Sunday 20 February 2022
St Joseph's Parade
Off Upper Dorset Street
Dublin 7
Opening hours / start times:
Fri : 12pm – 6pm
Sat: 1pm – 6pm
Sun: 1pm – 4pm
Accessibility
Our gallery is wheelchair accessible.
Our toilets are gender neutral.
Our toilets are accessed via a flight of stairs which may provide difficulties for people with movement impairments.
If you are interested in attending an exhibition or event at A4 but may have some concerns, please get in touch and we can help facilitate your visit.
Admission / price: Free