Richard Gorman: dalkey: Online Viewing Room
from May 2020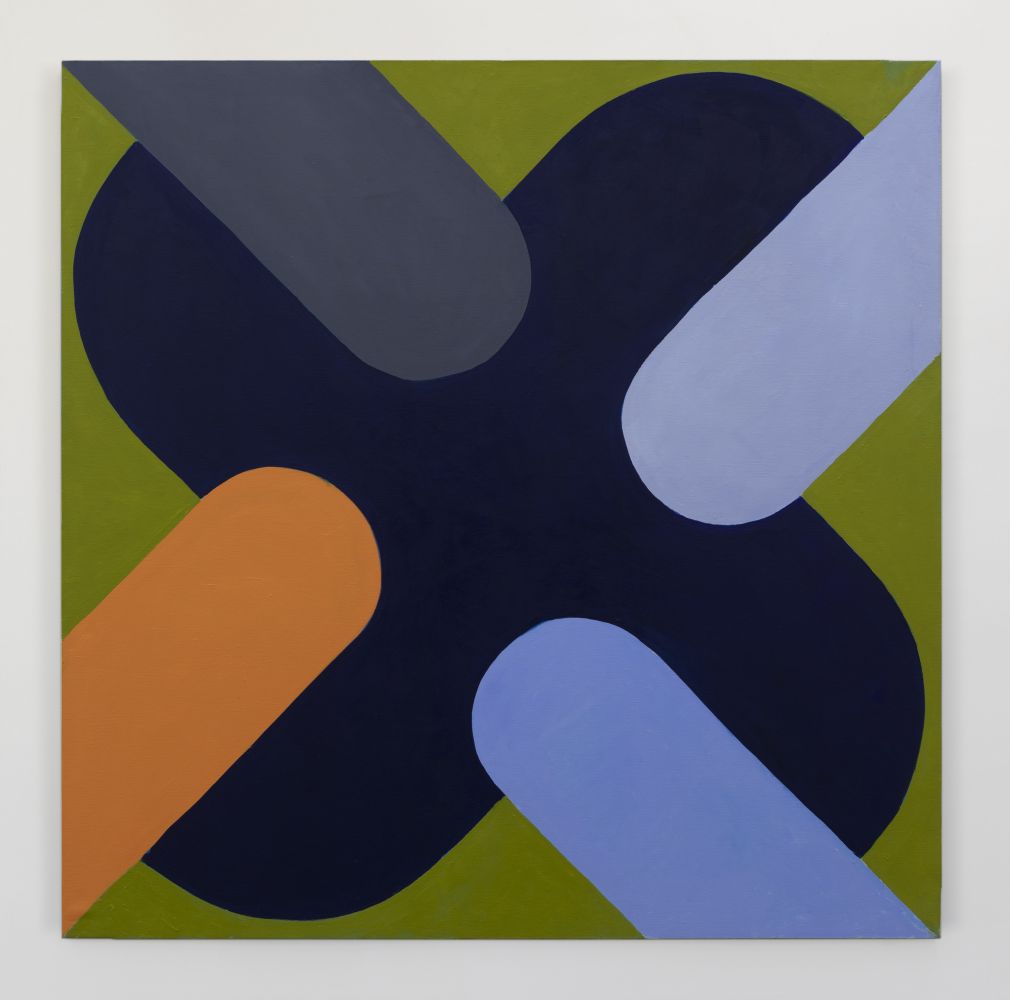 ――― Online only ―――
In a recent series of paintings, Richard Gorman presents an exploratory new take on the "emotional geometry" for which he has become celebrated in the past two decades. Approached with a lightness of touch, the works carry a renewed sense of movement and immediacy: angular, interlocking blocks of colour seem to spiral outwards, while radial shapes pirouette on their axis.
As Gorman's understanding and mastery of colour has deepened, he has begun to use it not only as a harmonic device, but as an active and animating element in his paintings: flat blocks of colour step to an offbeat rhythm, laid down in a jazz cool palette. Giving a nod to the gestural, expressionist works with which Gorman began his career in the 1980s, this recent body of work takes on a more liberated, looser and freer painterly approach, all while demonstrating the intuitive balancing of colour, form and line that his work is prized for.
View the show online here.
Image: Richard Gorman: Echo Foxtrot, 2020, oil on linen, 170 x 170cm
from May 2020
Anne's Lane
South Anne Street, Dublin 2
Telephone: +3531 670 9093
Opening hours / start times:
Monday 10:00 - 17:45
Tuesday 10:00 - 17:45
Wednesday 10:00 - 17:45
Thursday 10:00 - 17:45
Friday 10:00 - 17:45
Saturday 11:00 - 16:30
Admission / price: Free