Resilient / Resilience – Cruinniú na nÓg 2020
Monday 29 June – Saturday 26 September 2020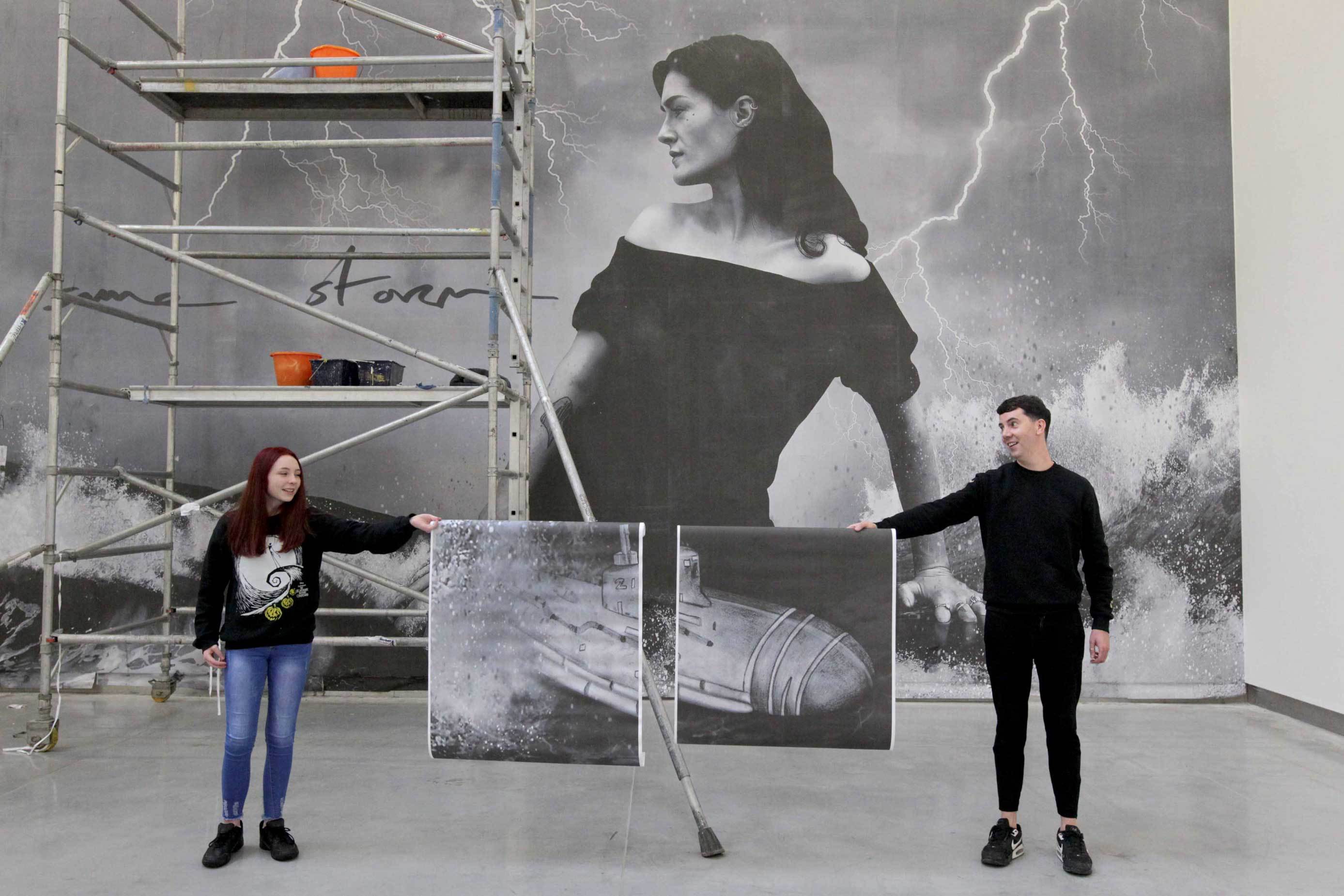 ――― Level 5 ―――
Resilient/Resilience is a street art project for Cruinniú na nÓg 2020 under the guidance of street artist, illustrator, and activist Joe Caslin.
The project explores and traces the positive idea of being, becoming, and belonging to the theme of resilient / resilience. Through a series of online workshops, Caslin has accompanied nine young people from South Dublin through the process of creating their own images that they feel reflect this theme resulting in a large-scale exhibition in Rua Red's celebrated Gallery 1.
Their work will also be used to create a huge piece of street art which will, when circumstances allow, be installed on the outside wall of Rua Red visible to thousands of passers-by. It will serve as a beacon of new possibility informed by a new resilient generation of young people as we emerge out of this dark era.
A series of events, performances, and talks will be announced in response to Resilient / Resilience, follow Rua Red online for further information.
This project is a partnership and collaboration between Rua Red, Contact Studio and Joe Caslin.
This is part of Cruinniú TV South Dublin. The project was broadcast online on 13th June on Cruinniú TV South Dublin: Create, Make, Participate.
Monday 29 June – Saturday 26 September 2020
South Dublin Arts Centre
Tallaght, Dublin 24
Telephone: +353 1 451 5860
Opening hours / start times:
Monday 10:00 - 18:00
Tuesday 10:00 - 18:00
Wednesday 10:00 - 18:00
Thursday 10:00 - 18:00
Friday 10:00 - 18:00
Saturday 10:00 - 18:00
Admission / price: Free