Remote Photo
Tuesday 10 April – Saturday 19 May 2018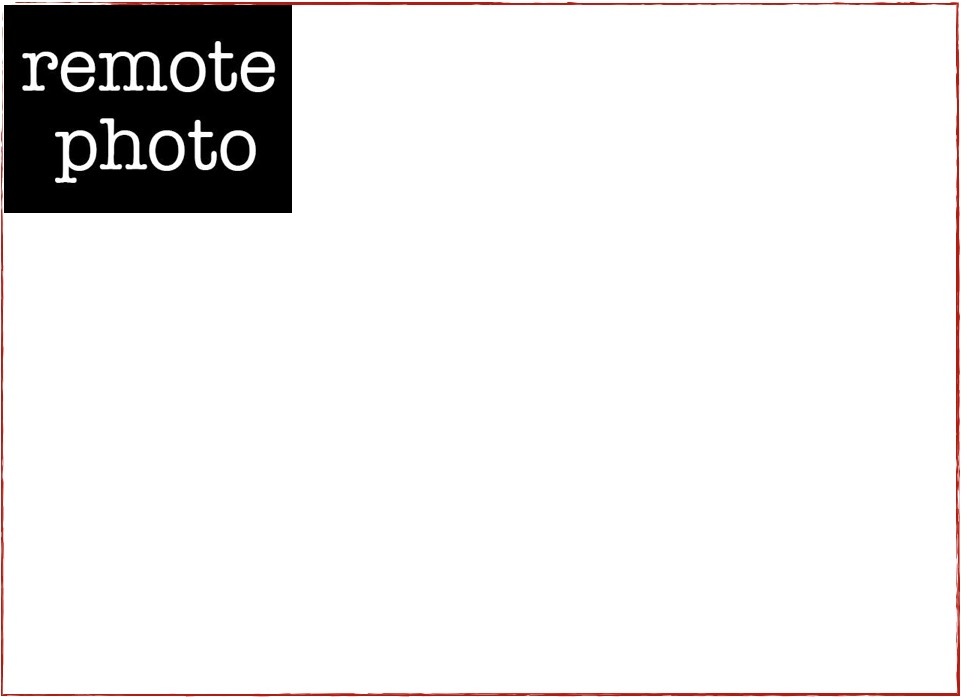 Remote Photo is a festival dedicated to photographers creating work in a remote or rural context.  Based in Donegal, on the North western periphery of Ireland (and Europe), the festival is an invitation to the photographic community to come together in a unique location, away from the usual distractions of large urban areas, but with its own bedrock of resilient artistic endeavour.
Weekend of talks and events 11th, 12th & 13th May 2018 • Donegal & Derry~Londonderry
The border in Ireland is one of the most important issues affecting the island of Ireland. As we approach the centenary of partition the possible imposition of a hard border has prompted intense speculation and debate.
Remote Photo Festival have invited leading artists, broadcasters, creatives, curators, historians, politicians and writers to come together for a series of discussions and events to explore issues affecting the borderlands: past, present and future.
Curated by Gallery of Photography Ireland.
Friday 11th May
2pm: Launch of Project Cleansweep – Dara McGrath
Venue: Artlink, Fort Dunree, Inishowen
Welcome by festival director Paul McGuckin and exhibition tour with artist Dara McGrath.
4pm to 5.30pm: Suzanne Lacy – Artists & Creatives Workshop
Venue: Regional Cultural centre, Letterkenny
6.30pm: Evening talks programme
Venue: Regional Cultural centre, Letterkenny
Sean O'Hagan Talk
Illustrated talk by Sean O'Hagan, writer and critic, The Guardian & The Observer exploring photographic representations of borders.
Followed by 'Reframing the Border' panel discussion chaired by John Duncan, editor, Source magazine with Sean Hillen, Anthony Haughey, Kate Nolan, Dragana Jurisic and Sean O'Hagan.
Drinks reception 8.15pm – 9pm
Saturday 12th May
10.45am: Coffee and meet up
Welcome by Shaun Hannigan, Director, Regional Cultural Centre, Letterkenny.
Reframing the Border: exhibition tour with artists and curators.
11.30 to 12.45pm:
Reframing the Border – How does the past inform the future; precedent, protocols and the Irish Border?
Brenda Malone, curator, National Museum of Ireland will chair a discussion with:
Dr. Peter Leary, academic and author, University College London,
Judith McCarthy, Curator, Donegal County Museum,
Dr. Conor Mulvagh, academic and author, University College Dublin.
1.30pm to 2.45pm: Arts Across borders – How do the arts respond to social and political challenges facing the border region? How can the arts meet the challenges created by Brexit?
Marie Louise Muir, arts presenter for BBC Ulster will chair a discussion with:
Mary Cremin, Director VOID and curator of Irish representation at Venice Biennale 2019,
Eamonn Maxwell, independent curator & collection advisor Arts Council of Ireland,
Cian Smyth, Creative Programmer, board member Arts Council Northern Ireland.
2.45pm to 4pm: Reframing the Border – Creative Opportunities for the Future?
Opening address by Heather Humphreys TD, Minister for Business, Enterprise and Innovation.
Michael Tunney, Local Enterprise Office will chair a discussion with:
Pauline White, Western Development Commission,
John Peto, Director of Education, Nerve Centre, Derry~Londonderry,
Derek O'Connor, Editor, RTE Culture Website.
Closing remarks 3.45pm – ends 4pm
Delegates invited to attend the official launch of The Lost Moment exhibition at 7.00pm  at
Nerve Visual Gallery, Eighty81, Ebrington, Derry/Londonderry BT476FA
Launch will include a panel discussion with curator Sean O'Hagan and invited speakers.
www.nervecentre.org
Sunday 13th May
12.30pm-1.30 Kinnegar Photo Competition
Venue: Kinnegar Brewery
Exhibition of shortlist of competition entries,
Jamie Wellford to announce winners,
Tour of Kinnegar Brewery.
2pm Jamie Wellford Talk
Venue: Regional Cultural Centre
Welcome by Joe McHugh TD Minister for State, Chief Whip & Seamus Neely, Chief Executive Donegal County Council. Ticketed event €5
Jamie Wellford, Photo Editor of National Geographic Magazine (formerly Newsweek Magazine) will give an insight into the creative use of photography by this leading international magazine. National Geographic named Donegal as the coolest place on the planet for 2017. The National Geographic Traveller Cool List "reveals the culture capitals, hipster hotspots, wild escapes and places generally keeping it cool".
Tuesday 10 April – Saturday 19 May 2018
Port Road, Letterkenny
Co. Donegal
Telephone: +353 74 912 9186
Opening hours / start times:
Monday closed • Tuesday 11:00 - 17:00 • Wednesday 11:00 - 17:00 • Thursday 11:00 - 20:00 • Friday 11:00 - 17:00 • Saturday 13:00 - 17:00 • Sunday closed Admission is free