Remember me (before I forget)
Friday 3 May – Saturday 1 June 2013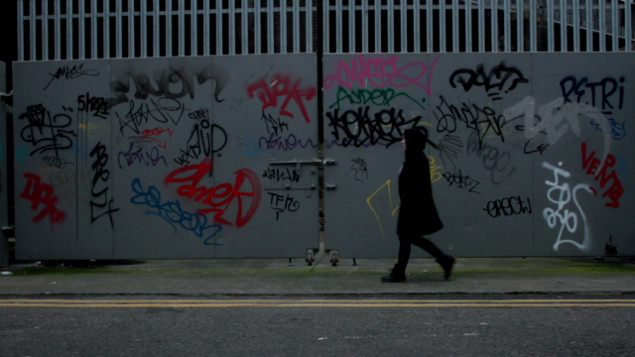 Opening Reception Thursday 2 May at 6pm
Red Bird Youth Collective presents 'Remember me (before I forget)', an exhibition presenting work by artists Cecilia Danell, Emmet Kierans, and Red Bird in collaboration with Jonathan Sammon and Ruadhrí Brennan. In addition to presenting their debut film 'Belong', Red Bird have curated the exhibition and carried out all of the administration work, under the guidance of Galway Arts Centre.
The exhibition and film 'Belong' has been funded by the Arts Council's Youth Ensemble Scheme 2012–2013. This is Red Bird's second time receiving this award. The funding has been used to fulfil Red Bird's mission of creating new work in collaboration with professional artists and also programming and curating visual art. The group is made up of young people aged 16–24. Red Bird is also supported by Galway County Council.
'Belong' is a sci-fi psychological thriller exploring the themes of societal dislocation, isolation and the role of companionship and the many forms it can take in our lives. The group devised the script together and began filming in December 2012. Upon its completion, work by Danell and Kierans were selected.
Cecilia Danell is a member of Engage Art Studios, Galway. Her most recent exhibitions are 'Secretly, we thirst for reality' in Wexford Arts Centre, and 'The Consoling Dream Necessity' in Talbot Gallery, Dublin. Danell has an interest in the way we explore the world around us, often using landscape and the built environment as metaphors for internal states and the human condition. She works with a number of mediums including paint, film/video, installation, and object making.
Emmet Kierans originally from Limerick, is now living in London completing a PhD in Practice Based Fine Art. Kierans most recent solo exhibition entitled 'Something From Nothing' focused on reality and perception, looking at how the mind perceives colour and shape, and aiming to reveal the plasticity of visual perception. In other work, he has dealt with the concepts of identity and the unconscious. Kierans has worked with paint, sculpture, photography and installation.
Red Bird Youth Collective has previously collaborated with artists on two exhibitions; 'Sample' with Louise Manifold in 2012, the collectives first show that encompassed many art forms and techniques creating a diverse collection of work, and 'Shaping Space' with Blaithin Quinn earlier this year, which explored the architecture of the West of Galway.
Friday 3 May – Saturday 1 June 2013
47 Dominick Street
Galway
Telephone: + 353 91 565 886
Opening hours / start times:
Monday 10:00 - 17:30
Tuesday 10:00 - 17:30
Wednesday 10:00 - 17:30
Thursday 10:00 - 17:30
Friday 10:00 - 17:00
Saturday 10:00 - 14:00
Admission / price: Free