RELIEF
Saturday 20 January – Saturday 10 February 2018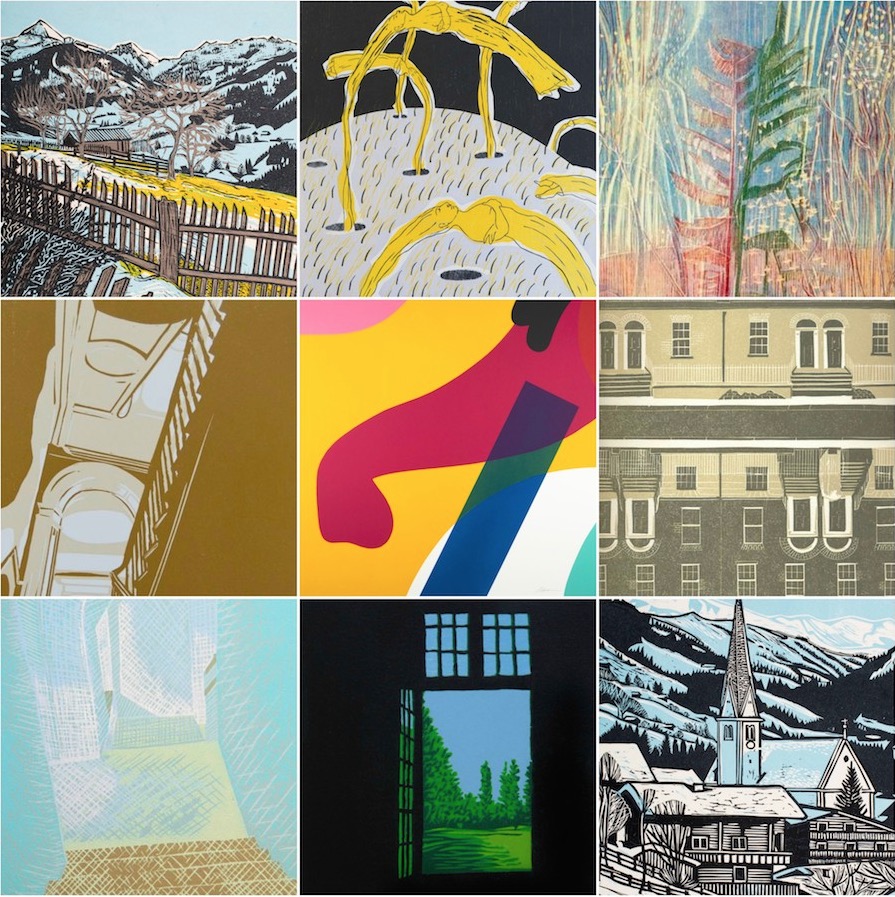 Curated to coincide with Temple Bar's Tradfest
The word RELIEF comes from the Latin term relevo meaning 'to raise'. Relief, as it relates to printmaking, involves a matrix that has areas which are cut away and /or textured to create an image – the uncut areas that remain in relief are inked and laid with paper – pressure is applied and the paper is peeled back to reveal the imprinted design. In music, relief relates to the tensioned curve or profile of a stringed instrument fingerboard. In both, the traditional material of wood is crafted / manipulated to create art.
This Graphic Studio Dublin exhibition – curated to coincide with Temple Bar's Tradfest – brings together artists from diverse backgrounds. Some are full-time printmakers, for others printmaking forms part of their practice, allowing them to experiment, to see in different ways.
The relief printed image has existed for more than 600 years in Western art. It became the art medium of the commoner – woodcuts of popular subject matter were disseminated across classes and creeds. The woodcut is also closely associated with popular music – naïve, bold relief designs illustrated popular ballad sheets – visualising the narratives and rhythms of traditional music.
Inspired by these shared folk histories, Graphic Studio Dublin welcomes audiences to engage with the prints of Alice Maher, Jenny Lane, Louise Leonard, Maser, Michael Lyons, Gerard Cox and Mary Plunkett. It is a unique opportunity to see and to delight in works that draw on, but re-envisage, past traditions, or to engage with those that present new forms of expression.
Saturday 20 January – Saturday 10 February 2018
off Cope Street
Temple Bar, Dublin 2
Telephone: +353 1 679 8021
Opening hours / start times:
Monday 10:00 - 17:30
Tuesday 10:00 - 17:30
Wednesday 10:00 - 17:30
Thursday 10:00 - 17:30
Friday 10:00 - 17:30
Saturday 11:00 - 17:00
Admission / price: Free
Through the Arch off Cope Street (behind the Central Bank)