Relentless Protest, Protestors and Poetry
from 1 October 2020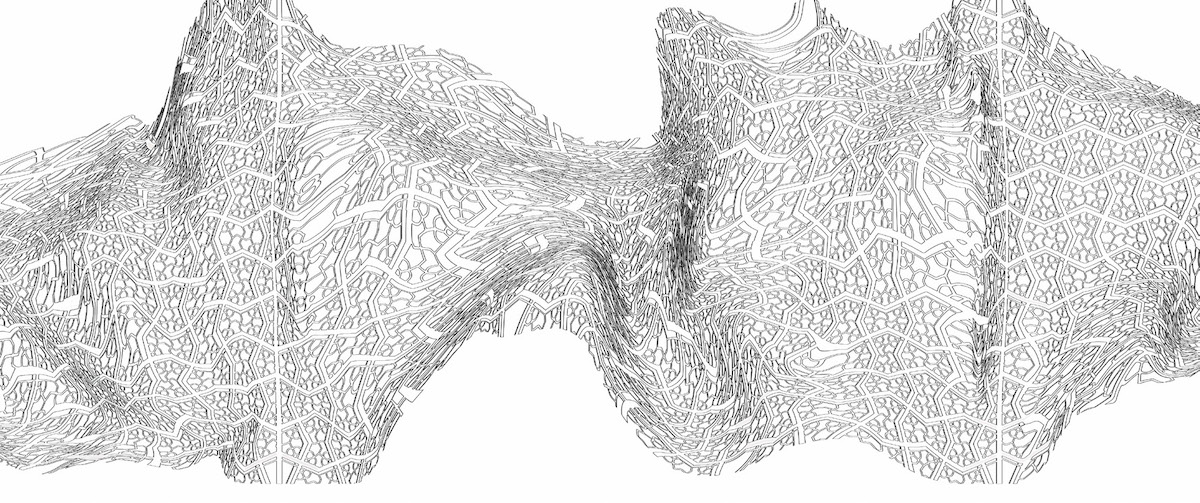 ――― In venue ―――
'Worlds Without End: Stories Around Borders' opens at the Hugh Lane Gallery on 1 October 2020. The following introduction and essay by Rehan Ansari will feature in the accompanying publication. Raqs Media Collective's video animation 'Undoing Walls' (2017) is part of the exhibition.
Please see pdf link to read the full essay.
This essay is a reflection on the permeability across the India-Pakistan border, and resulting bordered up states of mind, the occasion being a recent conversation with Shuddhabrata Sengupta of the Delhi-based Raqs Media Collective. We talked of his witnessing the Delhi protests this winter, against the Citizenship Amendment Act, National Register of Citizens, and police violence, where the anthems of the protests were two Pakistani poems. The protests were peaceful but faced armed intimidation by right wing goons and the police of a fascist regime. In an infamous incident, the police broke into the library of Jamia Millia Islamia, a college central to the protests, and beat up students who were reading. Jamia is Shuddha's alma mater. It is also my father's, before his family fled Delhi for Karachi in 1947.
In this text I am going to be writing the words protest, protestors and poetry repeatedly, and it is going to look redundant, like Marx's The Jewish Question.
These protests in Delhi I accessed primarily from Shuddha's social media. They were dream protests for me: most protestors were students and women, the leaders were women, and they sang and held signs of Urdu poetry, much of it iconic Pakistani poetry of protest, and it was the armed fascists who were intimidated. The center of the protest was Shaheen Bagh, a predominantly Muslim neighborhood. Most of the protestors were Muslim women. They were protesting the regime's new discriminatory laws, and appealing to the constitution, to universal rights. You have to have spent formative years, and then many other years in Pakistan, to know why this could be a wildly exciting dream. And like the usual kind of dream, it played tricks with time and space.
Rehan Ansari is a Brooklyn-based writer. Born in Pakistan he lived three years in Mumbai working as Foreign Editor for Daily News & Analysis (DNA).
from 1 October 2020
Parnell Square North
Dublin 1
Telephone: + 353 1 222 5550
Opening hours / start times:
Tuesday 10.00 - 18:00
Wednesday 10.00 - 18:00
Thursday 10.00 - 18:00
Friday 10.00 - 17:00
Saturday 10.00 - 17:00
Sunday 11.00 - 17:00
Admission / price: Free