Rediscovering Leonora Carrington
Tuesday 17 September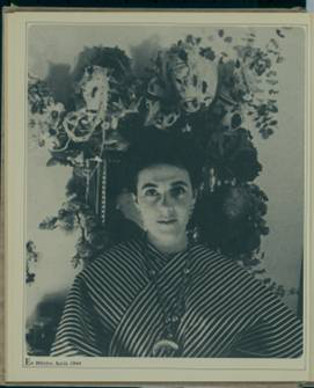 Tuesday 17 September, 1 – 6pm, The Chapel, IMMA
The first major retrospective in Ireland of the work of Surrealist painter Leonora Carrington opens to the public on Wednesday 18 September 2013 in the Garden Galleries (formerly the New Galleries) at the Irish Museum of Modern Art. The Celtic Surrealist is a timely rediscovery of one of the last Surrealist painters and her role in the Surrealist art movement. Carrington is known for her figurative dreamscapes filled with extraordinary and complex narratives informed by her rich interest in mythology, alchemy, fairy tales and the occult.
On the occasion of The Celtic Surrealist, IMMA is holding a preview seminar Rediscovering Leonora Carrington on Tuesday 17 September from 1.00 – 6.00pm. Until recent times little is known of Carrington and her significant contribution to the Surrealist cultural movement. This seminar features presentations by leading scholars on Carrington's work, who will discuss the artist's personal and creative connections to prominent Surrealist circles in Europe and Mexico, explored through a range of critical contexts that are informing international reappraisal of Carrington's work.
Invited speakers include Giulia Ingarao (Art Curator and Historian, Accademia di Belle Arti di Palermo, Italy) Teresa Arcq (Adjunct Curator, Museo de Arte Moderno, Mexico City), Dawn Ades (Professor of Art History and Theory, University of Essex, UK), Alyce Mahon (Senior Lecturer in History of 20th Century Art, University of Cambridge, UK), Susan Aberth (Associate Professor of Art History, Bard College, NY), Seán Kissane (Curator, Exhibitions, IMMA) and Chairperson Roisin Kennedy (Lecturer, School of Art History & Cultural Policy, UCD).
Leonora Carrington (Lancashire 1917 – Ciudad de México 2011) was the daughter of a British father and an Irish mother from Moate, Co Westmeath. In 1936, when she was 19, she moved to London and Paris, where she became a central figure in the Surrealist movement later exhibiting with André Breton, Max Ernst and others. In 1940, following the internment of her lover Max Ernst, she suffered a mental breakdown after which she escaped from Lisbon to Mexico where she lived until her death in 2011 at the age of 94.
Admission to Rediscovering Leonora Carrington is free. Booking essential on www.imma.ie.ie/talksandlectures or tel: 01 612 9918.
The official exhibition launch and wine reception follows this event at 6.00pm.
Tuesday 17 September
Royal Hospital, Kilmainham
Dublin 8
Telephone: +353 1 612 9900
Opening hours / start times:
Tuesday 11:30 - 17:30
Wednesday 11:30 - 17:30
Thursday 11:30 - 17:30
Friday 11:30 - 17:30
Saturday 10:00 - 17:30
Sunday 12:00 - 17:30
Admission / price: Free
Bank Holidays open 12:00 – 17:30.