RDS National Craft & Student Art Awards Exhibition
30 July - 1 August & 6 - 10 August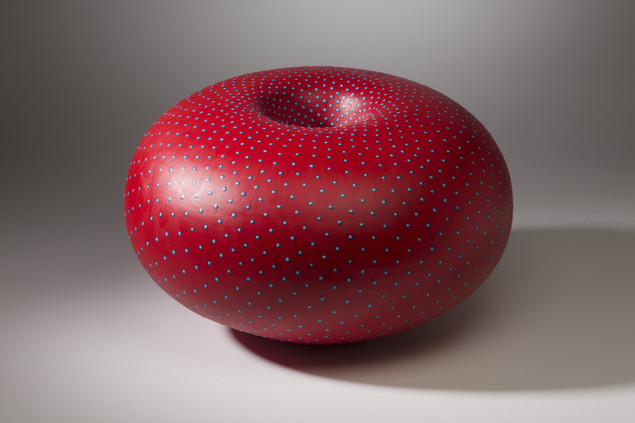 There has been a history of supporting craft in the RDS for over 120 years and the Awards today still aim to promote and encourage the highest standards of skill and design in disciplines ranging from basketry and ceramics, to furniture and jewellery.
The RDS Student Art Awards highlight the best work coming out of third-level art colleges today. The main prize is the RDS Taylor Art Award worth €5000, awarded for over 150 years and still going strong. The Exhibition will feature fine art, photography, painting, drawing, print-making, multimedia and installation.
The Exhibition, which features both award winners and selected entries from the competitions, will be open for free from July 30 until August 1, and then at the Discover Ireland Dublin Horse Show ticket from August 6 – 10 (www.dublinhorseshow.com).
Both of our Travelling Exhibitions will visit Limerick City of Culture this year, with the RDS National Craft Awards at the Hunt Museum and the RDS Student Art Awards at the Bourn Vincent (UL) from September 4 to October 10.
For more information visit www.rds.ie/arts.
Dates:
RDS National Craft Awards & Student Art Awards Exhibition
July 30, July 31 & August 1: 10am to 5pm (free entry)
August 6-10 during the Discover Ireland Dublin Horse Show (visit www.dublinhorseshow.com for tickets – times vary).
RDS Concert Hall, Merrion Road, Ballsbridge, Dublin 4
RDS National Craft Awards Travelling Exhibition
September 4 – October 10: Hunt Museum, Limerick
RDS Student Art Awards Travelling Exhibition
September 4 – October 10: Bourn Vincent Gallery, University of Limerick
30 July - 1 August & 6 - 10 August
RDS Concert Hall

Merrion Road, Ballsbridge, Dublin 4