Raw 25
Friday 25 May – Thursday 14 June 2012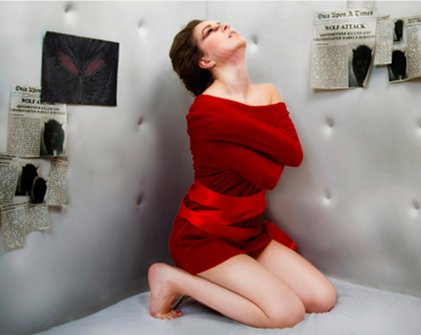 Opening Reception Thursday 24 May at 6:30pm in Moxie Studios • Opening Reception Thursday 7 June at 5pm in the Carraiglea Building, IADT Campus
IADT Graduate Photography Exhibition 2012
Two Venues/Two Openings
The IADT- Dun Laoghaire, BA (hons) Photography Graduate Exhibition, titled 'RAW25', features the diverse photographic projects of twenty-five final year students. The exhibition showcases emerging Irish & International talents in contemporary photography and is kindly sponsored by Canon Ireland. Multiple concepts range from the exploration of social, political and economic topics to themes investigating personal adversity, imaginative fiction and alternative personalities. Information on individual artists statements particular to their works are available online by logging onto the exhibition website http://www.raw25.com or Facebook http://www.fb.com/IadtGradShow2012 to check out news updates in the run up to the show. This is an excellent opportunity to secure an original piece of photographic art, as well as supporting emerging artists.
Venue 1
The first exhibition will be launched with a reception on Thursday, May 24 at 6.30pm in Moxie Studios, Lad Lane, Dublin 2, with Tanya Kiang, Director and Curator at the Gallery of Photography, officially opening the show. The exhibition will run from Friday,
May 25 until Saturday, June 2, 2012. Moxie Studios are open daily from 12 – 5pm with a late night opening on Thursday, May 31 from 12 — 8pm. Closed Sunday 27th May.
Venue 2
With a fresh interpretation of the work the second exhibition will be launched as part of the renowned IADT Student Showcase 2012 on Thursday, June 7 at 5pm in the Carraiglea Building, IADT Campus, Kill Avenue, Dun Laoghaire, Co. Dublin. The
exhibition will run from Friday, June 8 until Thursday, June 14. IADT Campus opening times: Friday 1 – 4pm, Saturday – Wednesday 11am – 4pm with a late night opening on Thursday, June 14 from 11am – 8pm.
Admission is free for both events and all are most welcome.
Friday 25 May – Thursday 14 June 2012
IADT Campus
Dún Laoghaire
Co.Dublin
Admission / price: Free
Moxie Studios and IADT Dún Laoghaire