Public Gesture
Saturday 14 May – Thursday 19 May 2011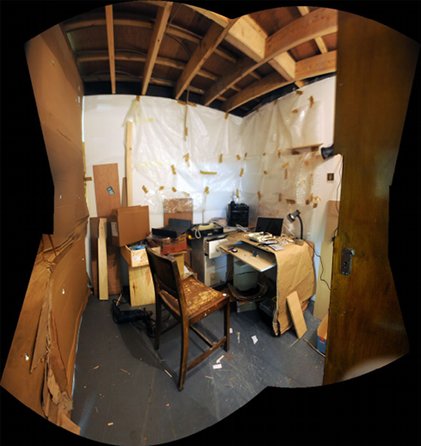 Opening Friday 13 May, 6-8pm
The LAB, Dublin is pleased to invite you to Public Gesture, an exhibition of projects by students of the MA in Visual Arts Practices (MAVIS) at IADT. Public Gesture opens from 6:00 – 8:00pm Friday 13 May 2011, and continues from 10:00am – 5:00pm Saturday 14 May – Thursday 19 May 2011 (closed on Sunday).
The exhibition includes new work by Rachael Agnew, Debora Ando, Clare-Louise Bligh, Terence Erraught, Aoife Flynn, Jessica Conway, Trish McAdam, Siobhán McDonald, Ann Murphy, Vukasin Nedeljkovic, Jane Queally, Sarah Roche and Dorothy Smith.
The 2011 iteration of Public Gesture has been conceived in the spirit of limitation and collaboration. Working within a condensed timeframe, and with limited resources, the artists, curators and critics have composed an experimental exhibition that seeks to highlight methods for interdisciplinary cooperation. With divergent responses, including video, installation, photography, performance and sound works, the exhibition provides a platform for new works to be tested in the public arena.
Public Gesture is curated by Rosie Lynch, Seán O Sullivan, Rowan Sexton and Kate Strain. It will feature a set of texts edited by Curt Riegelnegg, and a programme of parallel discussions featuring invited guests who have contributed to the legacy of the MAVIS programme, or who can contribute to its ecology by creating progressive dialogues for the future.
12pm Saturday 14 May 2011: As part of 'In these Troubled Times', Jesse Jones and Fiona Marron will present on delinquency.
1pm Wednesday 18 May 2011: Mark Garry and Curt Riegelnegg in conversation. (Change of time)
3pm Thursday 19 May 2011: Dr. Ed Krcma 'Shaman or Sham: The Myth and Materials of Joseph Beuys'.
Places are limited. Please contact mavis@iadt.ie for bookings.
Image: Aoife Flynn, installation, 2011
Saturday 14 May – Thursday 19 May 2011
Foley Street, Dublin 1
Telephone: +353 1 222 7850
Opening hours / start times:
Monday to Friday 10:00am – 6:00pm. We are currently closed at the weekend. Bookings are not necessary.
Admission / price: Free