Programme of Events: Civil Rights: We have it in our power…
from 8 November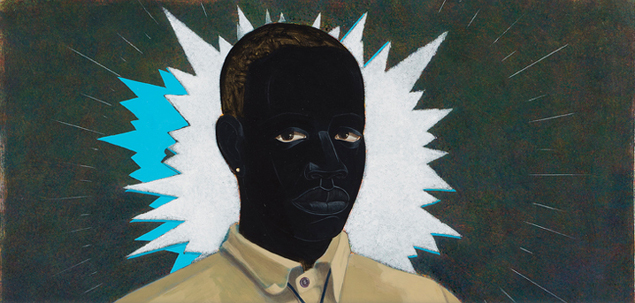 Void Engage is a new programme which sets out to actively welcome all sections of the community into the gallery. Our aim is to place participation, enjoyment and learning at the heart of Void, making contemporary visual art accessible to visitors of all ages, working with communities from every area.
The programme of events for Civil Rights – We have it in our power to begin the world over again includes:
LOCAL PEOPLE SHOW & TELL EXHIBITION
Thursday 20 November, 5pm – 7.30pm. Admission Free
Local people are encouraged to visit the gallery and bring memorabilia they have in relation to the civil rights movement. We invite you to tell us about your personal experience of civil rights and any memories you might want to share. Items will be displayed safely in the gallery as part of the current exhibition and returned to their owners at the end of the show.
PROCESS ROOM
Open Tuesday-Saturday, 11am- 5pm. Admission Free
This is a drop-in, open studio style space where individuals and groups can explore the connections between the civil rights movement in America and Northern Ireland. The on-site workshop programme will be delivered by our artist / facilitators in residence, Darran McGlynn and Lisa Herpe.
FREEDOM OF THE PRESS WORKSHOPS
Darran and Lisa have designed a bespoke creative programme which presents visitors with the opportunity to produce their own posters influenced by the art and design of the historical civil rights movements and political art. Respond to your contemporary environment by combining a range of print and fine art techniques. "Freedom of the press is guaranteed to those who own one" so come along, get your voices heard and your hands dirty – No experience necessary!
SCHOOLS WORKSHOPS
18 / 19 / 25 / 26 / 27 November, 10am – 12pm. Admission Free
Secondary school groups studying art, politics and history are invited to visit the gallery and experience the exhibition with direct links to the curriculum, guided tours and art workshops.
FAMILY WORKSHOPS
8 / 22 / 29 November & 6 December, 1- 3pm. Admission Free
Families of all ages are invited to attend the gallery for a guided tour and accompanying workshop where they can make poster art inspired by the exhibition.
COMMUNITY WORKSHOPS
14 / 21 / 28 November & 12 December, 2- 4pm. Admission Free
A diverse series of tailored workshops working with local community groups that examine themes and experiences of civil rights in the past as well as present day.
TALKS
CURATORS TOUR
Thursday 13 November & Thursday 18 December, 5pm. Admission Free
Join one of the curators Maolíosa Boyle, for a guided tour of the exhibition and a unique insight into this incredible exhibition.
EVERYBODY SHOULD GET STONES
Saturday 15 November, 2.30pm. Admission Free
Artist and Educator Brian Hand will present an illustrated lecture on Noel Sheridan' s most recognised and controversial conceptual work 'Everbody Should Get Stones' from 1971-75. Hand will examine this as a challenging and contemporary art work that emerged against the backdrop of civil rights conflict, the introduction of internment in the summer of 1971 and the controversy surrounding the Tate's purchase of Equivalent VIII by Carl Andre. It will also celebrate Sheridan's experimental work in early 1970's Australia, proposing questions about the role of art in the theatre of civil conflict.
WADE GODDARD & ED VULLIAMY IN CONVERSATION
Tuesday 18th November, 7.30pm, Admission Free
To coincide with Civil Rights: We have the power to begin the world over again, the Nerve Centre presents two exhibitions by photographers in the Void gallery space. 'Decisive Moments' by Gilles Caron features photographs taken during the Battle of the Bogside, whilst 'Enclave' showcases photographs from the Siege of Mostar taken by Wade Goddard. Through photography and writing, Wade Goddard (photojournalist – War Photo Ltd) and Ed Vulliamy (journalist with the Guardian and Observer) have recorded the history of the Bosnian conflict, one that still resonates today. In this special event, these two war correspondents, who brought the horrors of the Bosnian conflict to international attention over twenty years ago, will speak about their experiences. (http://nervecentre.org)
DAVID BEST AT FOYLE FILM FESTIVAL
Friday 21st November,8pm. Tickets £6, includes a complimentary drink.
David Best in conversation with Artichoke Director Helen Marriage: a radical arts project comes to Derry~Londonderry. This is your chance to find out more about the project, and watch Voyage in Utopia, a film produced and directed by Laurent Le Gall, which charts the build of David's Temple of Honor at Burning Man 2003. Find out how it all began at Burning Man fifteen years ago and the huge impact David's work continues to have on people across the world. (http://www.artichoke.uk.com)
CIVIL RIGHTS THEN AND NOW, PANEL DISCUSSION
Thursday 4th December, 7.30pm. Admission Free
Void presents an evening of discussion with invited guest speakers who will reflect on the civil rights movement in America and the North of Ireland in the sixties. The panel will also discuss the role and the civic power of the individual in contemporary society with regards to current human and civil rights issues locally and globally.
FILM
LAUNCH OF CIVIL ADDRESS
Thursday 20th November, 7.30pm. Admission Free
Void have commissioned local filmmaker Mara Cavalli to create a short video piece asking participants to explore some of the parallels and differences between the American civil rights movement and Northern Ireland activism and how their personal histories have been influenced by the civil rights movement. In the second stage to the project, participants will review the current exhibition at Void. This is an exciting beginning to a much larger conversation Void wishes to have about the importance of opinion and how we value our audiences' perspectives on contemporary art.
FOYLE FILM FESTIVAL
Saturday 22 November, 7.30pm
FREE ANGELA AND ALL POLITICAL PRISONERS
Venue: Nerve Centre Cinema 2
Feature-length documentary about Angela Davis and the high stakes crime, political movement, and trial that catapults the 26 year-old newly appointed philosophy professor at the University of California at Los Angeles into a seventies revolutionary political icon. Nearly forty years later, and for the first time, Angela Davis speaks frankly about the actions that branded her as a terrorist and simultaneously spurred a worldwide political movement for her freedom.
USA.2012. Director: Shola Lynch. Cast: Angela Davis, Eisa Davis. Duration: 1hr.42mins. Cert: 15
Sunday 23rd November, 4pm
IN PRISON MY WHOLE LIFE (Toute ma vie en prison)
Venue: Nerve Centre Cinema 2
A look at the life of imprisoned political activist and former Black Panther member, Mumia Abu-Jamal, whose death sentence for killing a police officer was overturned in 2001 due to errors made during his original 1982 sentencing hearing. Co-produced by Colin Firth.
USA.2007. Director: Marc Evans. Cast: Mumia Abu-Jamal, Noam Chomsky, Alice Walker, Mos Def, Snoop Dogg. Duration: 1hr.37mins. Cert: 15. Language: French/German/English with English/German/French subtitles.
Void are delighted to work in partnership with a range of organisations in delivering the Access and Partnership programme for this exhibition including: Museum of Free Derry, Nerve Centre, Foyle Film Festival, Library Service NI, Verbal Arts Centre, University of Ulster, Eden Place Arts Centre and Carlow IT.
Bookings and Further Information
E: sally@derryvoid.com / T: 028 71 262284
Kindly funded by the John Thaw Foundation, Danske Bank and Enkalon Trust.
from 8 November
Patrick Street
Derry BT48 7EL
Telephone: +44 28 7130 8080
Opening hours / start times:
Tuesday 11.00 - 17:00
Wednesday 11.00 - 17:00
Thursday 11.00 - 17:00
Friday 11.00 - 17:00
Saturday 11.00 - 17:00
Admission / price: Free