Professional Development Workshops Winter 2013 / Spring 2014
Monday 21 October 2013 – Monday 17 February 2014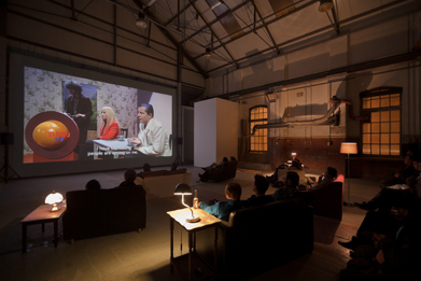 Introduction
As part of our commitment to providing services and resources to visual artists, the National Sculpture Factory programmes a series of professional development training workshops. This programme supports visual artists in their practice by providing training on a range of topics directly relevant to their work. The workshops aim to address the business and practical needs of artists working in a professional environment. They are also intended to introduce artists to new areas of work, providing artistic and financial opportunities and complementing ones studio practice (see attached PDF for further information and booking details).
Promoting Your Work Online
Trainer: Mary Carty
Date: Monday, 21 October 2013
Reverse Painting On Glass Vessels In Association With The Glass Society Of Ireland
Trainer: Cappy Thompson
Dates: Wed 30 Oct, Thurs 31 Oct & Friday 1 November
In Association With The NSF The Glass Society Of Ireland Presents:
Orientate: International Symposium
Date: Saturday, 2 November 2013, Venue: Crawford College of Art & Design
Jools Gilson (School Of English, UCC) Talk On Writing In 3D: The Poetics Of Language & Sculpture
Date: Wednesday, 6 November 2013
Studio Visit To Artist, Eilis O'Connell's Studio
Date: Thursday, 7 November 2013
The Role Of The Curator: How Can You Engage?
Trainer: Seán Kissane
Date: Thursday, 21 November 2013
Legal & Contractual Issues For Visual Artists Regarding Websites
Linda Scales
Date: TBA for late January 2014
Externalising Your Practice
Trainer: Kerry McCall
Date: Monday 17 February 2014
Monday 21 October 2013 – Monday 17 February 2014
Albert Road, Cork City
Telephone: +353 21 4314353
Opening hours / start times:
Admission / price: Free