Product Recall
Saturday 30 May – Saturday 4 July 2015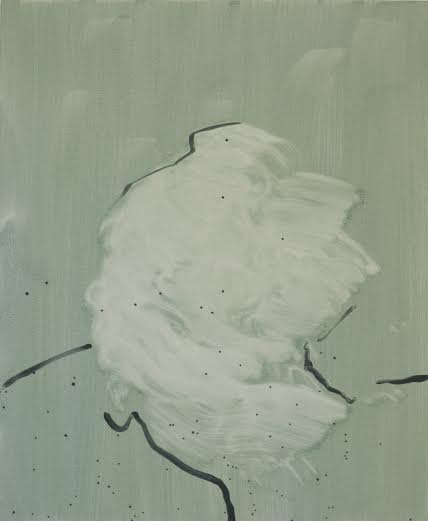 Damien Flood (IRL), Veronica Forsgren (SWE), Tom Watt (IRL), and Sarah Baker (USA) • Curated by Anne Mullee
Responding to the imagined 'recall' of an idea or a situation, Product Recall strives to eviscerate the meaning of the displaced, misfiring 'product'; whether real or imagined, and explore the credo of material culture (gone bad).
Prompted by the protocols adopted by global conglomerations to retrieve products that could maim or even kill the consumer, Product Recall invites four artists to respond to the implications of the necessity to rescind an invitation to consume, buy, assimilate or adopt.
The predominately new work shown in this exhibition spans installation, video, paintings, drawings and performance, each in its own way considering the implications of a system gone askew, where accepted norms break down, transform and reorder themselves into that which may no longer function as initially intended. The collective ideations around the temporal world challenge the viewer to confront their own relationship with the object- product, the apparent crux of 21st century Western society.
Damien Flood is a painter based in Dublin. Using the notion of defunct belief systems he endeavours to look at the world anew and question the mundane and everyday around us. His paintings often have an unfinished, ephemeral quality. The body of work he has made for Product Recall is partly informed by a recent residency in Dubai, UAE, a glittering city created in the desert by the country's ruling class.
Swedish artist Veronica Forsgren is also resident in Dublin. For this exhibition she explores the influential writings of Philip K. Dick, specifically his futuristic tale of off-the-shelf 'experiences' that can be bought and downloaded into the human brain (We Can Remember it for You Wholesale), on which the 1990 film Total Recall is based.  Forsgren aims to create socially engaging pieces that encourage the audience to slow down and reflect, a tactic she refers to as "soft activism".
American artist Sarah Baker lives in London, where her practice engages investigates interpersonal relationships between different castes of society, through scripted storytelling in video and images. Her protagonists are often gold diggers who have clambered to the highest echelons of the privileged classes. The iconic status of olfactive luxury, or perfume, is her focus here, with both the objectification of the scent bottle and the power of perfume explored through drawings, photography and a performative lecture.
Belfast-born artist Tom Watt  deals with altering the existing architecture of a space, or temporarily assigning it a new function. For Product Recall he repurposes the first floor gallery of Galway Arts Centre, creating a vast ramp that bisects the space, creating a 'negative space' beneath, a potential site for a cache of recalled objects.
Artist Biographies
Damien Flood (b. 1979) is an Irish artist based in Dublin. Most recently he has exhibited in the group show NGORONGORO at Lehder Strasse 34 for Berlin Art Weekend 2015, and in Promise of Palm Trees at Breese Little, London. Upcoming 2015 shows include the solo show Infinite Plane at Grey Noise, Dubai in May, a group show at RH Contemporary, New York, in June, and a group show at Zagreb, Croatia, in July.  Previous solo exhibitions include: Interior Sun, Green On Red Gallery (2014), Theatre of the World, Ormston House, Limerick (2012), Upland, Mermaid Arts Centre (2011), History of the Visitation, Green On Red Gallery, 2011 and Counter Earth, Green On Red Gallery (2010). He has twice been selected for the UK's John Moores Contemporary Painting Prize (2008 and 2010) and has made publications including Afterworlds (2013), Spectral Gallery (2011), Selected Works (2010). www.damienflood.ie
Tom Watt (b. 1988) is from Belfast and now lives and works in Dublin. Recent shows include A False Sense, Catalyst Arts, Belfast (July 2014); Resort: A Popular Destination, Pallas Projects, (August 2014) and Concrete Tiki, The Hare in Paris, Centre Culturel Irlandais, Paris. (September 2014). Later in 2015 Watt will undertake a residency at the Centre Culturel Irlandais in Paris.
Sarah Baker (USA) has been based in London since 2002, when she received her MA in Fine Art from Goldsmiths College of London. Baker has subsequently been commissioned by several arts organizations, most recently in 2013 by The National Theatre Studio in London, where Baker wrote and directed the live performance, Rocco Rosso Riche. Solo exhibitions include Studs (2008, Bearspace, Deptford, London and Sarah Baker: Impirioso and Rococo Rocco Casa (2013, University of Hertfordshire Galleries, UK. In 2012 Baker was a recipient of   Hallwalls Artist-in-Resident Project (HARP) in Buffalo, New York, which culminated in a soloexhibition and the video work Our Time, an 'episode' of an imagined Buffalo-based soap.  Baker is a three-time recipient of awards from Arts Council England Grants for the Arts, and has received grants from US National Endowment for the Arts and The Andy Warhol Foundation for the Visual Arts in Philadelphia. She has exhibited, performed, and screened works in the UK at venues including as The Victoria & Albert Museum, The Institute for Contemporary Art and The Northern Gallery for Contemporary Art, and Internationally at the Centre for Contemporary Photography, Melbourne, Australia, and Museum Dhondt- Dhaenens, Belgium. www.sarahbaker.com
Veronica Forsgren is a Swedish born artist and curator based in Dublin with a MA degree in Visual Arts Practices from the IADT, Dun Laoghaire (MAVIS). She has exhibited nationally and internationally, notably Sister Cities/Vänort (Detroit, Stockholm), Ett Hem (The LAB), art@work (residency organised by Roscommon County Council Arts Office), Preponderance of The Small (The Douglas Hyde Gallery). In 2011 she set up and organised a contemporary art gallery for children as well as curated the main gallery space at the Riverbank Arts Centre, Newbridge Co. Kildare.
Curator Bio
Anne Mullee is an independent curator, art writer, filmmaker and arts administrator. Recent projects include curating Hannah Mooney's debut solo exhibition, but never mind, at The LAB gallery in Dublin (2014) and writing the exhibition text for the Dublin iteration of artist Marie Brett's evocative The Amulet, at The Lab in January 2015. Forthcoming works include the site-specific exhibition The Artists' Armada, taking place at Grand Canal Dock, Dublin, in July, and production of the documentary We Go This Way, exploring Ireland's artist-led spaces (in collaboration with Barry Lynch).
Image: Damien Flood, Spout, 2014, oil on canvas
Saturday 30 May – Saturday 4 July 2015
47 Dominick Street
Galway
Telephone: + 353 91 565 886
Opening hours / start times:
Monday 10:00 - 17:30
Tuesday 10:00 - 17:30
Wednesday 10:00 - 17:30
Thursday 10:00 - 17:30
Friday 10:00 - 17:00
Saturday 10:00 - 14:00
Admission / price: Free