Prix Pictet | Power
Friday 22 March – Sunday 28 April 2013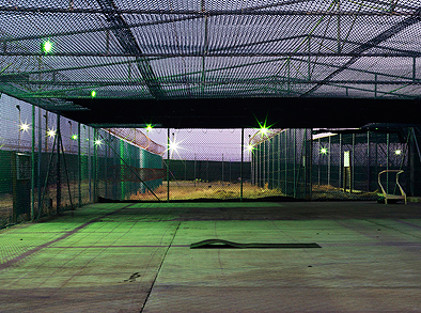 The Prix Pictet is the world's largest photography prize in the field of sustainability, using photographs to convey messages of sizeable global significance to a widespread audience. For each cycle of the Prix Pictet there is a distinct sustainability theme. The theme for the fourth Prix Pictet is Power. At times a paradoxical topic, Power has the ability to portray both negative and positive aspects of human impact on the planet. Political power affects millions including future generations, while power of the natural world is awesome, beautiful and destructive.
The exhibition features the work of twelve shortlisted photographers: Robert Adams (United States), Daniel Beltrá (Spain/United States), Mohamed Bourouissa (Algeria/France), Philippe Chancel (France), Edmund Clark (United Kingdom), Carl De Keyzer (Belgium), Luc Delahaye (France), Rena Effendi (Azerbaijan), Jacqueline Hassink (The Netherlands), An-My Lê (United States/Vietnam), Joel Sternfeld (United States) and Guy Tillim (South Africa).
The Prix Pictet has two elements. French photographer Luc Delahaye was awarded the prize of CHF 100,000. British photographer Simon Norfolk was awarded the fourth commission for which he is undertaking a fieldtrip to Afghanistan with the support of the Swiss-based humanitarian organisation Medair.
Gallery Talk: 5pm on Wednesday 27th March 2013 Edmund Clark, photographer and Stephen Barber, Chairman, Prix Pictet will discuss the development of the Prix Pictet prize and commission. Booking is advisable.
Image: From the exhibition Prix Pictet | Power, © Edmund Clark Camp One, Exercise Cage, 2009 Series: Guantanamo:If the Light Goes Out
Friday 22 March – Sunday 28 April 2013
Meeting House Square
Temple Bar, Dublin 2
Telephone: +353 1 6714654
Opening hours / start times:
Tuesday - Saturday 11am - 5pm. Mondays by appointment for education, artists archiving and training. Closed Sundays
Admission / price: Free