Portraits and People: Art in Seventeenth Century Ireland
Friday 29 October 2010 – Saturday 22 January 2011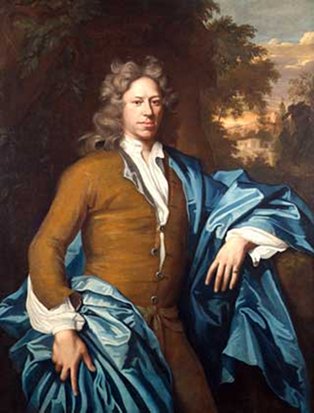 This exhibition brings together forty-three portraits, which give an insight into the social and political life of Ireland during a turbulent and troubled period. Painted by artists such as Garret Morphey, Mary Beale, Cornelius Johnson and Anthony Van Dyck, they represent members of the wealthy and powerful families of the time. They also highlight fundamental changes that were taking place in Irish society, with Gaelic lords, Anglo-Norman earls and new English settlers having their portraits painted, even as they struggled through an often confused and bloody century. As with all art, there is much in the way of wishful thinking, and there is also, in some, an element of pure fantasy. There are dashing heroes, knights in armour, beautiful heroines and wistful children. They are not paintings intended to show the grimmer side of life in the 1600's; instead they are celebratory, recording significant family members and special historic, social or festive events.
In an era before photography was invented, teenagers such as Katherine Fitzgerald had their portraits painted when their parents sought to arrange suitable marriages; men such as Thomas Wentworth and Sir Neal O'Neill had their portraits painted when they were promoted or given a title, or if they simply wanted to present to posterity a lasting image of their power and authority. Portraits might be commissioned by a loving mother, who feared losing her husband or children. In a century when smallpox and other diseases were common, where both Britain and Ireland were wracked by civil wars, the desire to have a permanent image of a loved one is understandable. In these paintings there is much in the way of armour and helmets, expensive lace, fabrics and jewellery. If a woman was painted in the guise of a goddess or saint, it gave her a timeless quality, while also providing a good opportunity for dressing-up. It would be a mistake to think that these portraits, so clearly inspired by the art of Titian and Veronese, provide an accurate visual record of how people dressed, and looked, in everyday Cork, Kilkenny or Waterford in the seventeenth century. Instead of depicting people as they were seen, these paintings show them as they wished to be seen.
Some of the works in this exhibition, such as those by John Michael Wright, Garret Morphey and Thomas Pooley were probably painted in Ireland; others, by the Flemish artists Anthony Van Dyck and Peter Lely, were painted by these Continental artists who had settled in London, while the great portrait of Domhnall O'Sullivan Beare was painted in Spain. Between 1600 and 1700, there were few artists born and trained in either Britain or Ireland. The two great centres were Italy and the Netherlands, and it was from the Netherlands mainly that artists migrated to London, bringing with them a sophistication that attracted patronage.
With special thanks to Chatworth house for their support (http://www.chatsworth.org/)
Image: John Closterman: Portrait of Sir William Robinson, courtesy Crawford Art Gallery
Friday 29 October 2010 – Saturday 22 January 2011
Emmet Place, Cork
Telephone: +353 21 4805042
Opening hours / start times:
Monday 10:00 - 17:00
Tuesday 10:00 - 17:00
Wednesday 10:00 - 17:00
Thursday 10:00 - 20:00
Friday 10:00 - 17:00
Saturday 10:00 - 17:00
Admission / price: Free