Portrait of Gerald Davis as an artist
Friday 17 June – Thursday 30 June 2016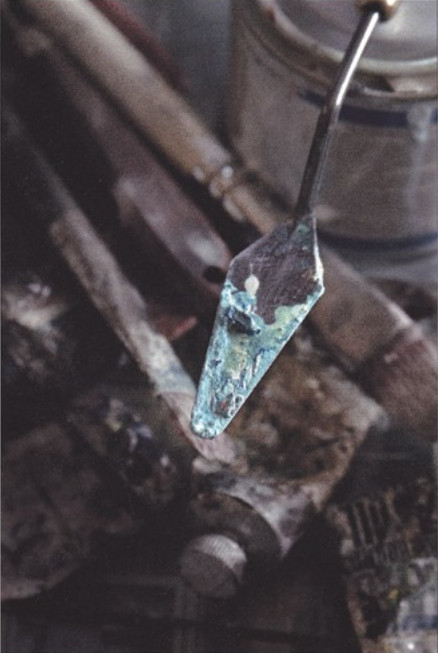 The Olivier Cornet is delighted to invite you to the opening of 'Portrait of Gerald Davis as an artist', an exhibition celebrating the work of the painter who left us in 2005.
The gallery would like to acknowledge the active participation of Gerald's family in this exhibition, in particular Judy and Les Davis whose input has made it all possible.
"He loved the act of painting – the smell of oil paint on canvas and the sheer thrill when work was going well. He was far too often flippant about what he did; hiding how much his painting mattered to him, how important it was." Bernadette Madden, from article in CIRCA 113, Autumn 2005, p.30.
"Gerald Davis is a leading light in Irish contemporary painting. His abstracts ostensibly engage with landscape but also involve the human figure, or representations of the human that hint ambiguously at landscape images recalling the Celtic idea of the marriage between landscape and mortality. The use of painting and colour convey an intriguing sense of elements in flux. Restrained magic seems to be at work, and the tantalizing notion of other images suggested behind and within those Davis offers us."
Fred Johnston, Sunday Times, 1997
"The strange, dark, ancestral spectres which inhabit the constantly changing light of the landscapes of Gerald Davis, remind one of those tragic-comic voyagers who travel the work of Jewish artists in whatever idiom. Davis remains, in the amazing light of Ireland, indelibly Jewish, and his individual combination as Dublin as Ulysses and as Jewish as Bloom, is singularly at home in the important new movement which has manifested itself in Irish art during the last few years. There Davis's contribution as impressario is as impressive as his work as a painter; and again, the synthesis of talents is unique."
Wolf Mankowitz – Paintings For Bloomsday, 1977
Friday 17 June – Thursday 30 June 2016
3 Great Denmark Street
(beside Belvedere College)
Dublin 1
Telephone: +353 87 2887261
Opening hours / start times:
Tues to Fri: 11am to 6pm (till 8pm on Thursdays) • Sat & Sun: 12 noon to 5pm • Closed on Mondays (or viewing by appointment only)
Admission / price: Free