Plastic Art
Saturday 18 August – Saturday 13 October 2012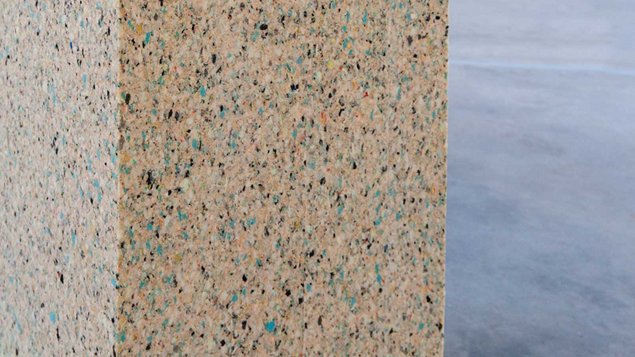 Opening Reception Friday 17 August, 6 – 8pm
Curated by Hilary Murray (2012 Curatorial Residency) Plastic Art sees the commissioning of new work, by artists Barbara Knezevic, Magnhild Opdøl and Seamus McCormack. The exhibition explores the notion of the biological network through its manipulations of form, plasticity through the re-working of material, seriality and the interplay of physical change with recognition.
Today we are witnessing a subjective approach to seriality; one that bears a greater relation to the biological sequence than the computerised. Biological formats create a greater diversity for art in that these networks exhibit a process known as plasticity – the ability for the network to alter. Mechanisms such as plasticity that are seen in the world of biology are now used to inform the world of the man-made – e.g., the use of synaptic brain networks in computer processing. This plastic component to the network allows it to compensate and adapt when a deficit occurs; the network becomes empowered and self-aware.
The artist makes use of well-known memory images and changes the form of each to allow for other manipulations and remembrances to occur, as such, this interplay itself mimics biological plasticity. The creation of new form through the re-working and optimisation of old form creates a platform for the viewing of art on an intimate cellular level.
Plastic Art is made possible with support from Euroscience Open Forum (ESOF).
Image: Barbara Knezevic: Tenuous Monument (detail)
Saturday 18 August – Saturday 13 October 2012
South Dublin Arts Centre
Tallaght, Dublin 24
Telephone: +353 1 451 5860
Opening hours / start times:
Monday 10:00 - 18:00
Tuesday 10:00 - 18:00
Wednesday 10:00 - 18:00
Thursday 10:00 - 18:00
Friday 10:00 - 18:00
Saturday 10:00 - 18:00
Admission / price: Free