Photo Album of Ireland – Curator's Talk
Friday 29 August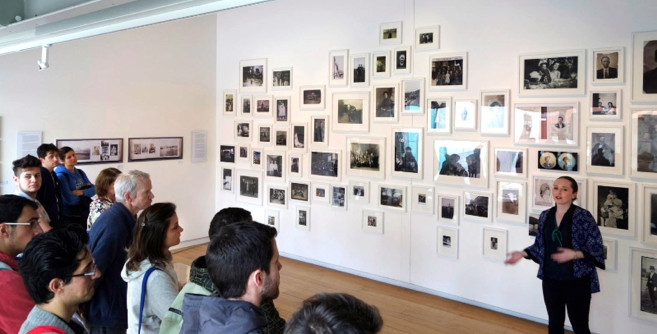 Friday 29 August at 1pm • Free event – all welcome
To mark the ending of our Photo Album of Ireland exhibition, you are invited to join us for a behind-the-scenes talk on the process of building the archive.
The exhibition features a small selection of photographs from the online archive of over 3,000 images. This talk will take a more detailed look at the some of the rich visual material and personal histories contained within the individual family albums.
The talk will also touch on the evolution of photography in Ireland and the future plans for the project.
About the project:
Photo albums give a fascinating insight into our private histories. Beyond their everyday familiarity, our family albums and private collections reflect the broader values and aspirations that have shaped Irish society. The Photo Album of Ireland is digital archive project exploring the wealth of ordinary and extraordinary photographs held in family photo albums and private collections. Since the project began in May 2013 3,000+ photographs have been scanned and the archive will continue to develop.
Friday 29 August
Meeting House Square
Temple Bar, Dublin 2
Telephone: +353 1 6714654
Opening hours / start times:
Tuesday - Saturday 11am - 5pm. Mondays by appointment for education, artists archiving and training. Closed Sundays
Admission / price: Free