Philip Murphy: And so it goes
Thursday 3 February – Saturday 26 February 2011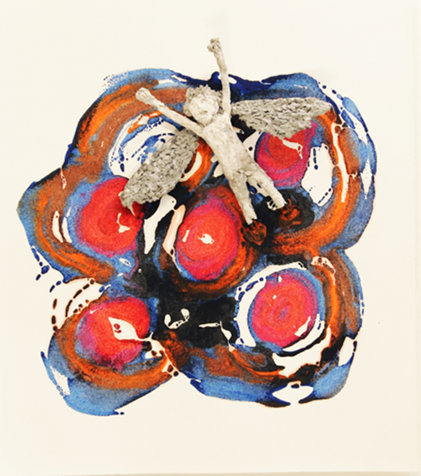 And so it goes features new works by Philip Murphy. This show incorporates innovative printmaking techniques where Murphy uses plates made from silicone or perspex and methods such as encaustic. Encaustic is a highly pigmented wax, which is painted onto a heated plate from which a monotype can be pulled. More traditional printmaking techniques are also exhibited albeit incorporating sculpture and installation.
The exhibition's title, 'And So it Goes', is a phrase used throughout Kurt Vonnegut's book 'Slaughterhouse-Five'. It is an anti-war book set in Dresden during the Second World War, where the author was a prisoner of war. To the artist the phrase seems to express Vonnegut's bewilderment rather than judgment. The exhibition for this work is based on challenging and bewildering national and international events which leaves Murphy perplexed and as he states ' I am not a victim and I sit in silence'. And so it goes.
Philip Murphy was born in Tipperary and attended the National College of Art and Design. He taught jewellery and sculpture at NCAD. He has been in sculpture exhibitions in Crawford Cork, Paris and Monaco. Since 2008 he has been concentrating on working as a printmaker at Graphic Studio Dublin. He shared joint second prize in the Graphic Studio Dublin Port Print Exhibition in 2007. He has exhibited in Limerick and Dublin; and was accepted in the Miniature Print Exhibition Ottawa 2008.
Image: Philip Murphy
Thursday 3 February – Saturday 26 February 2011
off Cope Street
Temple Bar, Dublin 2
Telephone: +353 1 679 8021
Opening hours / start times:
Monday 10:00 - 17:30
Tuesday 10:00 - 17:30
Wednesday 10:00 - 17:30
Thursday 10:00 - 17:30
Friday 10:00 - 17:30
Saturday 11:00 - 17:00
Admission / price: Free
Through the Arch off Cope Street (behind the Central Bank)