Phil Collins: This Is The Day
Friday 10 August – Sunday 21 October 2018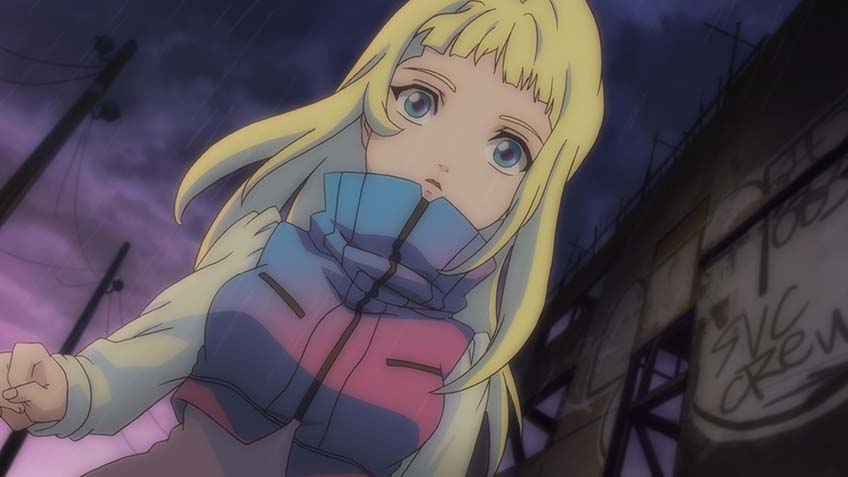 This major exhibition across all three of the MAC's galleries brings together a series of recent projects by Phil Collins.
Upper Gallery
The most recent of these works, Ceremony, was commissioned in 2017 by Manchester International Festival, HOME, Manchester, and 14–18 NOW to coincide with the centenary of the Russian Revolution. An event which shaped the political landscape of the 20th century, the revolution took place in 1917. But it was in Manchester, not Imperial Russia, that the idea of communism was born.
Ceremony is centred around the life and work of Friedrich Engels, co-founder of communist theory with his friend Karl Marx, who lived in Manchester for 20 years. His philosophy was shaped by what he observed in the world's first industrial city.
Ceremony is a film which follows Collins' search for and retrieval of a decommissioned statue of Engels from an Ukrainian village, its journey across Europe and arrival in Manchester where it was permanently installed last summer in the city centre. In parallel, the film explores  Engels' legacy and social conditions in Britain today through stories of people who Collins met during his year-long residency for Manchester International Festival, and his collaboration with local organisations, activists and communities. Ceremony will be presented as an installation specially designed for our Upper Gallery.
Tall Gallery
Large-scale installation Delete Beach from 2016 is an anime which tells a story set in the near future of a schoolgirl who joins an anti-capitalist resistance group in a society in which carbon-based energy is outlawed. The film proposes a scenario describing the decline of the oil economy, with the prosperity of the boom years coming to an end and the necessity of infrastructural changes looming large.
As an art form, anime has repeatedly addressed political themes, often through the lens of complex female characters. In Delete Beach a curious paradox is at work: society has seemingly reached an advanced state of independence from carbon fuels, yet it continues to toil as before under a regime of oppression, inequality and control. Following anime's recognisable aesthetic and storytelling, Collins' collaboration with STUDIO4°C, one of Japan's leading animation studios (Tekkonkinkreet), and pop auteur and film composer Mica Levi (Under the Skin, Jackie) brings to life a world at once familiar and disquietingly corroded.
In the gallery Delete Beach is conjured up as a melancholy shoreline, crashing in from another dimension to play host to an expanded animation environment. The film alternates between Japanese and English language versions, with interludes featuring specially composed music and light sequencing.
Also, exhibited in the Tall Gallery is free fotolab from 2009, a slide projection with 80 images from Collins' ongoing archive of photographs which he collects by putting out a public call for rolls of undeveloped 35mm film, which are processed and returned to participants for free, on the understanding that they relinquish the rights to the artist so he may select and present any of the images. Since 2004 the project has taken place in various locations. Images presented here come from cities as disparate as Milton Keynes, St. Gallen (Switzerland), Belgrade (Serbia), Eindhoven (Netherlands), and Banja Luka (Bosnia and Herzegovina).
Bringing together scenes from anonymous, everyday lives, free fotolab is a love letter to 35mm film in the face of its demise in the digital era, and a collective family album of pictures which, despite the differences in their visual style and content, create a rare sense of solidarity. The presentation on a carousel slide projector reflects the passing of time and flicker of memory which photographic film embodies.
Sunken Gallery
The final work in the exhibition, the meaning of style from 2011, explores ways in which subcultures circulate between different historical, ethnic, and social contexts. The film features a group of anti-fascist Malay skinheads who are part of a subculture formed in the 1990s. Filmed in Penang, Malaysia in a series of fast-paced scenes set in an Indian Tamil cinema, a Chinese Buddhist temple, and a colonial-era mansion, they appear to move between the imaginative and literal spaces of cinema.
Visual cues are all there: shaved heads, polo T-shirts, bomber jackets, suspenders, jeans, leather boots, tailor-made trousers and sweaters. But the aggression that has come to define skinheads is lacking. They co-opt the style of this typically British subculture and, bridging time and space, restore it to its original, progressive and anti-racist meaning united by community, fashion, and music within their post-colonial South-Asian context. A dreamlike soundtrack by Welsh musician Gruff Rhys and the band Y Niwl moves the film toward something that is neither a fantasy music video nor a visual experiment but more socially and culturally compelling, connected to the universal desire to belong while staking out zones and modes of independence.
Ceremony was Co-commissioned by 14-18 NOW, HOME, Manchester and Manchester International Festival. Produced by HOME, Manchester, Manchester International Festival, Shady Lane Productions and Tigerlily Productions.
Supported by Arts Council England's Ambition for Excellence, the BBC, the Henry Moore Foundation and My Festival Circle.
Delete Beach was commissioned by Bergen Assembly. Supported by Vestnorsk Filmsenter. Co-produced with HAU Hebbel am Ufer Berlin through funding provided by the German Cultural Foundation.
the meaning of stye was commissioned for Open House, Singapore Biennale 2011.
Image: Phil Collins: Delete Beach, 2016; HD animation; colour, sound; 21 min. Indoor beach, sand, tyres, refuse, liquid pools, lights; courtesy Shady Lane Productions.
Friday 10 August – Sunday 21 October 2018
10 Exchange Street West
Belfast BT1 2NJ
Telephone: +44 28 9023 5053
Admission / price: As per event